Zara skirt, similar (1/2/3) || H&M sweater, similar (1/2) || Marc Fisher 'Alinda' boots || Chloe 'Faye' dupe || sunglasses || similar pendant, also love this one
photos by the beautiful Anna of A Lily Love Affair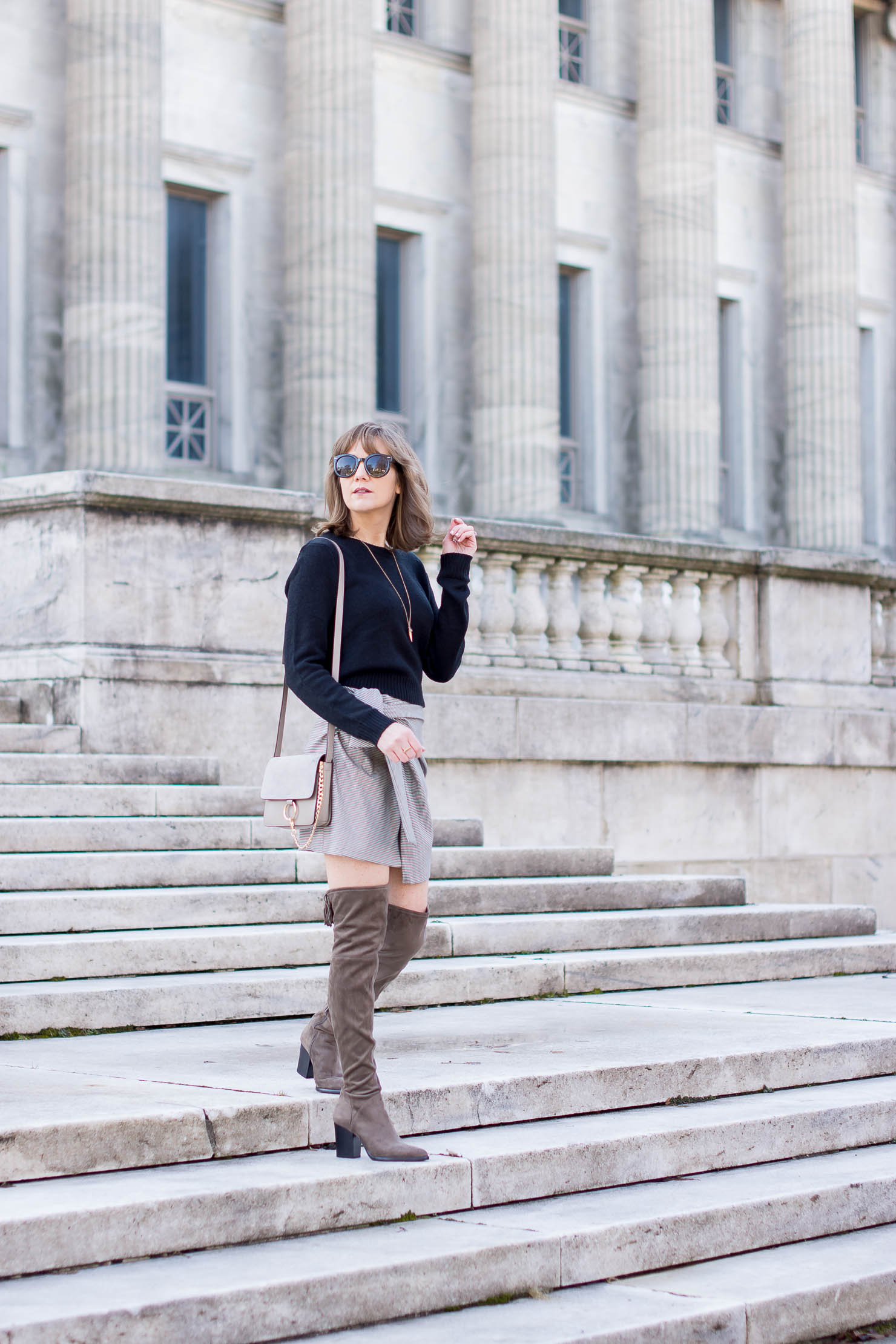 New Hair
Happy hump day friends! You might notice a slight change in my appearance in these photos. After talking about cutting bangs for, oh about 3 years now, I finally pulled the trigger! While I'm definitely still getting used to the new do, I think I like it. I'm still doing a double take each time I pass a mirror though. Its funny how much a simple haircut can change your look.
New Neutrals
In addition to styling new hair, I'm also styling head to toe neutrals. I know, shocker, right? I'm slightly obsessed with asymmetrical hemlines lately and loved the subtle houndstooth print on this one. Sadly, mine is Zara and sold out the moment it went on sale, but Shopbop has tons of minis that I love and I've linked some other similar options as well. Since the skirt is such a statement maker, I kept the rest of the look simple and added a cropped sweater to highlight the unique waistline.
We shot these photos early last Saturday at Chicago's museum campus and it was so amazing seeing all of the families come into the city for the Women's March. One little girl, not more than 2 years old, carried a sign that read "Respect My Mommy". It warmed my heart.
Thank you so much for stopping by!