lace top || Zara sleeveless sweater, similar for $20, more options here and here || Target jeans, similar (1/2/3/4/5) || Zara camel coat, more options here || similar booties here under $150 and here under $45 || aviators || Rebecca Minkoff 'Love' bag, also love this mini version
photography by the beautiful Ashley of Sed Bona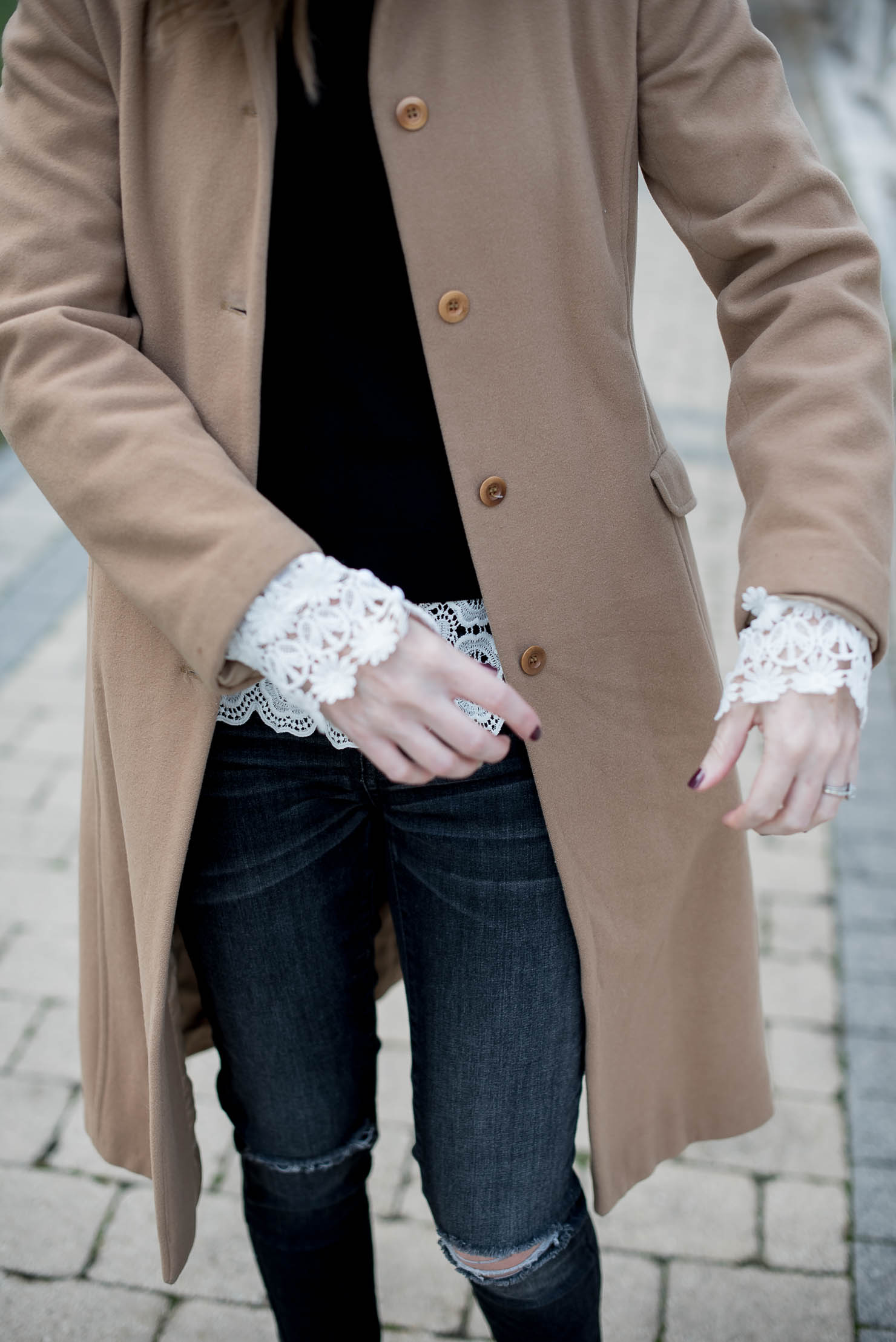 Menswear Madness
With the all of the fun holiday topics to cover, I've been neglecting my regular outfit posting schedule! And as much as I enjoy food and lifestyle, fashion is truly what inspires me. So today I'm sharing a menswear-inspired outfit with feminine details. There is something about menswear that feels so classic and timeless but its definitely fun to add a girlie element!
I posted about this lace blouse back in the spring and it continues to be such an amazing layering piece. I love the geometric pattern of the lace. And luckily for you its not only still available, but under $20! I layered the blouse with a sleeveless sweater, faded black jeans, a camel overcoat and pointed chelsea boots. I love how the lace adds a feminine touch, while the boots and distressing on the denim toughen it up a bit.
And a longer-length camel coat is really a girl's best friend in Chicago come winter time. Its as warm as a puffer, but infinitely more chic and stylish. I've shared a bunch at a variety of price points although a great coat is one thing I strongly suggest investing in, as you will wear it year after year.
What are your thoughts on the menswear trend?


Have you shopped?
If you're like me and NOWHERE near done with your holiday shopping, make sure and check out my holiday guides!
THE ULTIMATE HOLIDAY GIFT GUIDE FOR THE KIDDOS
Beauty and Under $15 are still coming up so stay tuned!