Oh, the thirties…the decade where you have to worry about breakouts and lines and wrinkles associated with aging. Supremely unfair. Things like lack of sleep or stress used to have little effect on my skin. These days, I can definitely notice a difference when I don't get enough rest or don't drink enough water. I can also see a marked difference when I'm going through a stressful time.
However, over the past few years, as my skin has started to show signs of aging, I've began paying more attention to not only the products I use but other ways I can proactively protect my skin.
Let's talk about stress…
Life can be stressful. Women today have an ever-growing list of responsibilities and little to no time for themselves. Relationships, jobs, parenting, maintaining a home…balance can be a tough thing to achieve and some stress is inevitable. For many of us however, stress has become more problematic. Chronic stress can cause all kind of physiological issues including premature aging of the skin.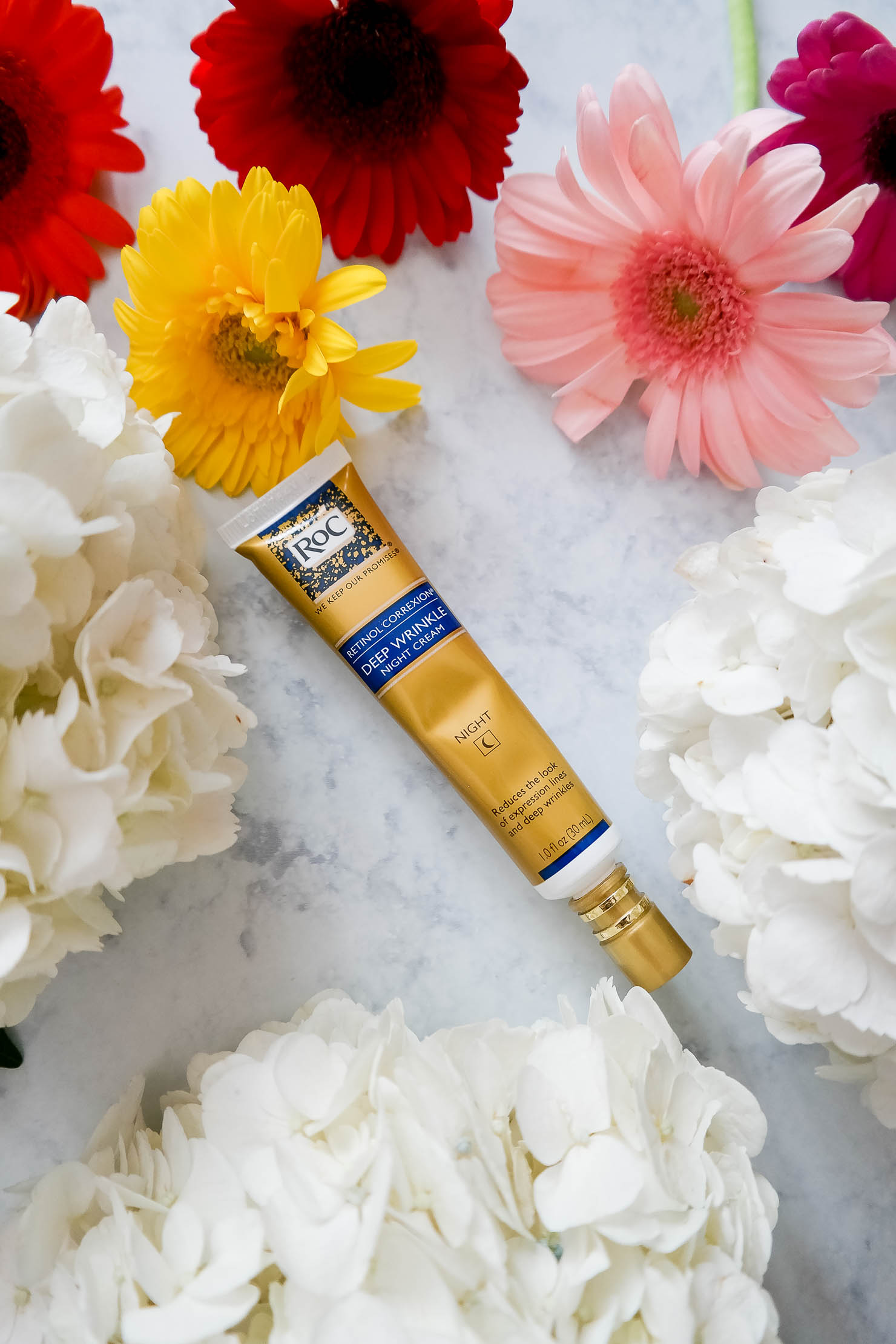 How to combat stress.
Get enough rest. Without sleep our bodies aren't able to replenish their vital resources. Lack of sleep can cause impaired judgement, depression and can even age our skin. Most people have experienced sallow skin and puffy eyes after a few nights of missed sleep. But it turns out that chronic sleep loss can lead to lackluster skin, fine lines, and dark circles.
Exercise. Not only does exercise tone your body so you can wear your favorite jeans, it strengthens your muscles, keeps your bones strong, and improves your skin. And there are more benefits of exercise — increased relaxation, better sleep, improved mood and strong immune function.
Take time for yourself. All to often, women place themselves on the bottom of their list of priorities, when we should be placing our needs at the top. We are no good to our children, our spouses, our friends if we aren't taking time for the things that we are passionate about.
My thoughts on aging.
Trying to fight the hands of time will always be an uphill battle. I've found that I am more at ease with getting older when I am taking the time to care for myself. I get to the gym, I spend time with friends, I carve out alone time with my husband, I cook meals for my family. These are the things that make me happy and when they become a priority, the business of aging seems a little less scary.
Yet, I still look in the mirror every morning and notice subtle changes in my skin. Recently I was alerted to an a study conducted by ROC Skincare that placed Chicago at #4 of the Most Wrinkle-Prone cities! Eek! I've always been a fan of RoC Skincare and have used their night cream for years. Recently, I also started using their day cream because not only is it clinically shown to visibly diminish deep wrinkles after 8 weeks of use, but daily use of the protective moisturizer will also help prevent premature aging.
I've found that the RoC Skincare line really is the gold standard in anti-aging skincare, giving years back to the look and feel of skin. There aren't many products that guarantee visible and lasting results for healthier, younger-looking skin.
So until someone develops a time machine, these are my strategies for combatting stress and aging! What are yours?

Thank you to RoC Skincare for partnering on this post and thank you for supporting the brands that help us keep our doors open. As always, all opinions are my own.