This post has been sponsored by OREO Thins Bites. All thoughts and opinions are my
own. Thank you for supporting the brands that help us bring you great content.
The Reality of Adulting
You guys, I'm a real adult. Not a sort-of, almost adult, but a real adult with all the responsibilities that predicament comes with. I remember being 25 and feeling like I had the weight of the world on my shoulders, but also a whole lot of freedom and time for myself.
And with this adulting, has come the realization that I've pushed myself pretty far down the priority list. So far down, in fact, that I'm really not even on it. After all, there are work projects to be completed, breakfast, lunch and dinner to prepare, kids to shuffle from activity to activity, homework to help with and an endless list of errands and appointments to get to.
And before you know it, days, weeks and months have flown by.
Me Time
And while I'm not one to make New Year's resolutions, this year I vowed to carve out a little time for myself each day. A little time, before the afternoon chaos sets in. A little time to take a breath and enjoy my coffee and indulge my sweet tooth like I used to before I became a "real adult".
Take Time to Indulge
OREO Cookies are a family favorite. My kids enjoy a milk soaked OREO Cookie just as much, if not more so, than I did growing up and its become a tradition in our house to have them on hand. So discovering OREO Thins Bites has been the answer to my "adulting" prayers. I grab a handful of the mini dipped cookies and enjoy them with a cup of steaming hot coffee in the afternoons and its a respite from these busy days where time just goes by too fast.
They're also a great snack to bring when I'm on the go with my family and my kiddos love to share them with friends!
I love the OREO Thins Bites Fudge Dipped Original creme, but they also come in OREO Thins Bites Fudge Dipped Mint creme (my kiddos favorite) and get this, OREO Thins Bites Fudge Dipped Coconut creme. And if I really want to get decadent, I add that squirt of whipped cream and top my coffee with these decadent little cookies. Because they're small and a serving is 9 whole cookies, I can grab a handful without any guilt!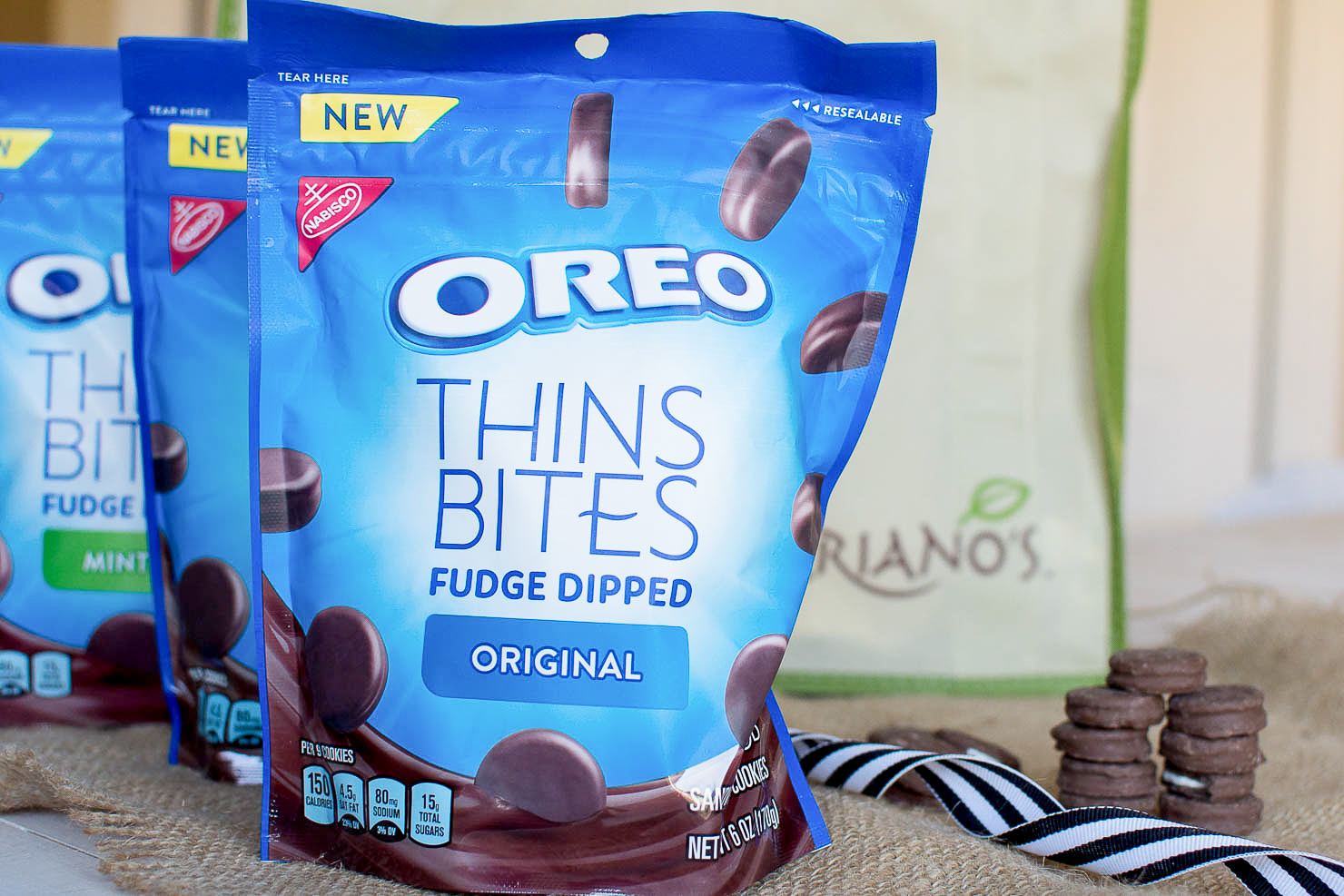 Treat Yourself!
And taking this time for myself has actually made me feel more productive, happier and more present! It's like a little reward for all the hard work. It's even helped me feel just a little more comfortable in my own skin, in who I am. So for all of the women out there adulting and wondering where all the time went, treat yourself! You deserve it.
You can pick up your OREO Thins Bites products in the the cookie aisle at your local Kroger (or
Kroger banner store)!