lace dress, 30% off!! comes in 3 colors || faux fur wrap, comes in 5 colors! || sock boots, also love these || velvet crossbody, also love this style, and this color || sunglasses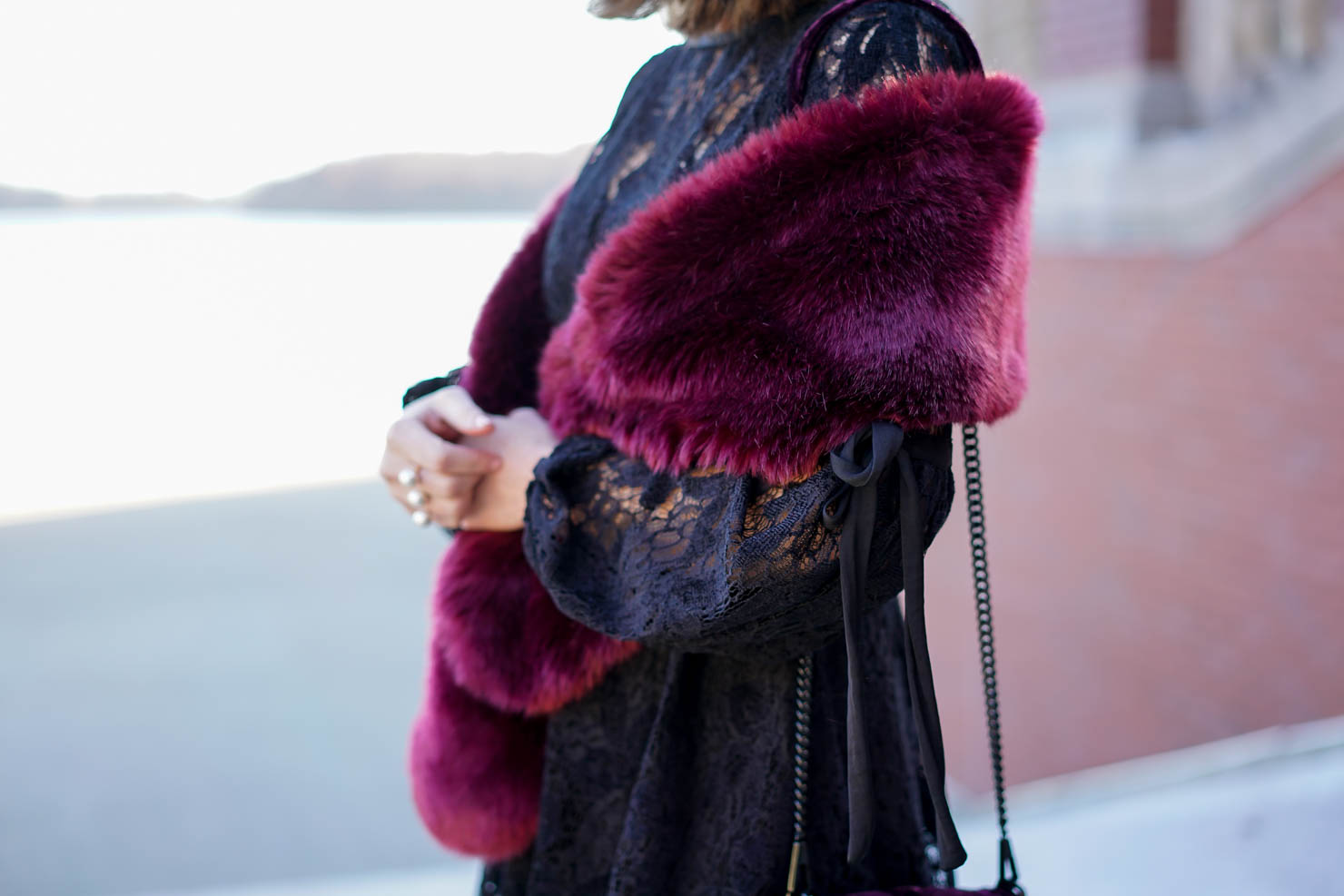 Shop My Holiday Look

A Dressy Holiday Outfit with Mixed Textures
Last week we shared a more casual holiday look and this week we're taking it up a notch with lace, velvet and faux fur. And while most of the occasions that I attend are on the casual side, there is nothing I love more than dressing up during the holidays!
When I think of a dressy holiday outfit, I imagine rich colors and textures. If you remember, last year we styled a luxe velvet slip dress with chunky knits for the holidays. This year we're keeping the mixed texture tradition (say that 5 times fast!) alive with this gorgeous lace mini dress and a richly hued velvet crossbody and faux fur stole. This is a dressy holiday outfit that would be perfect for a more formal cocktail party, dressy family photos or even a night out at the Nutcracker.
Sizing tip: this dress is 32″ in length and I'm 5'7″ for reference.
More Holiday Dresses I Love
And because your holiday parties are quickly approaching! I've rounded up several great options; some are simple, some have a little more flare, some have sex appeal, and some are very elegant. Hopefully this dress roundup will help you find exactly what you're looking for!
Most of the dresses I'm sharing are above the knee because this is more of a "cocktail dress" guide rather than formal. And if you prefer a more simple style, just trying adding some sparkly with your jewelry!

As always feel free to reach out with any holiday styling questions! And for more holiday outfits, gift guides and more, be sure to stope by our holiday menu!