trench vest {under $15}, also here || similar tee here and here || Zara heels, similar here, here and here || clutch, old, love this, this and this || belt, old similar || mirrored aviators || Harper & Rose bracelet
photography by Ashley of Sed Bona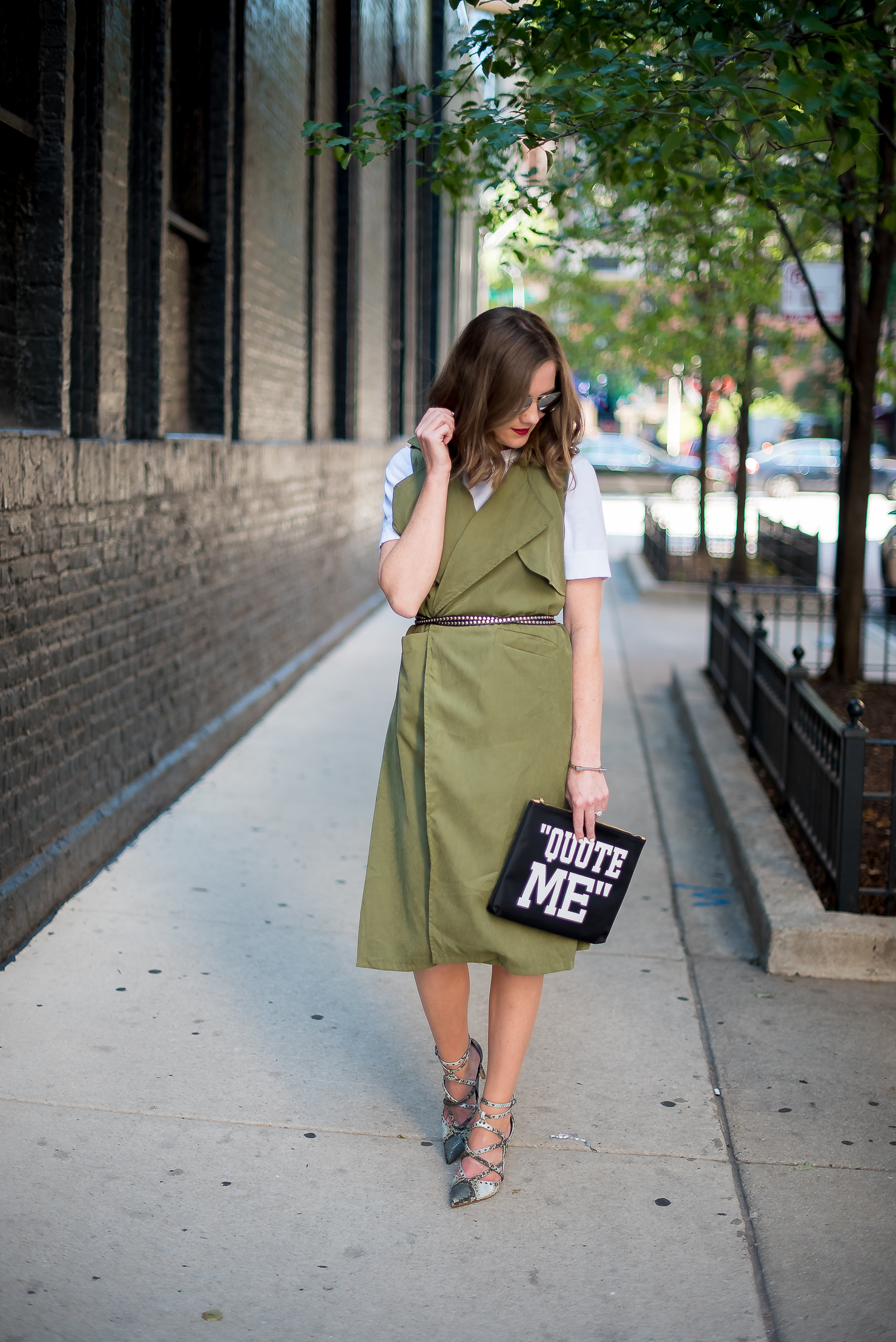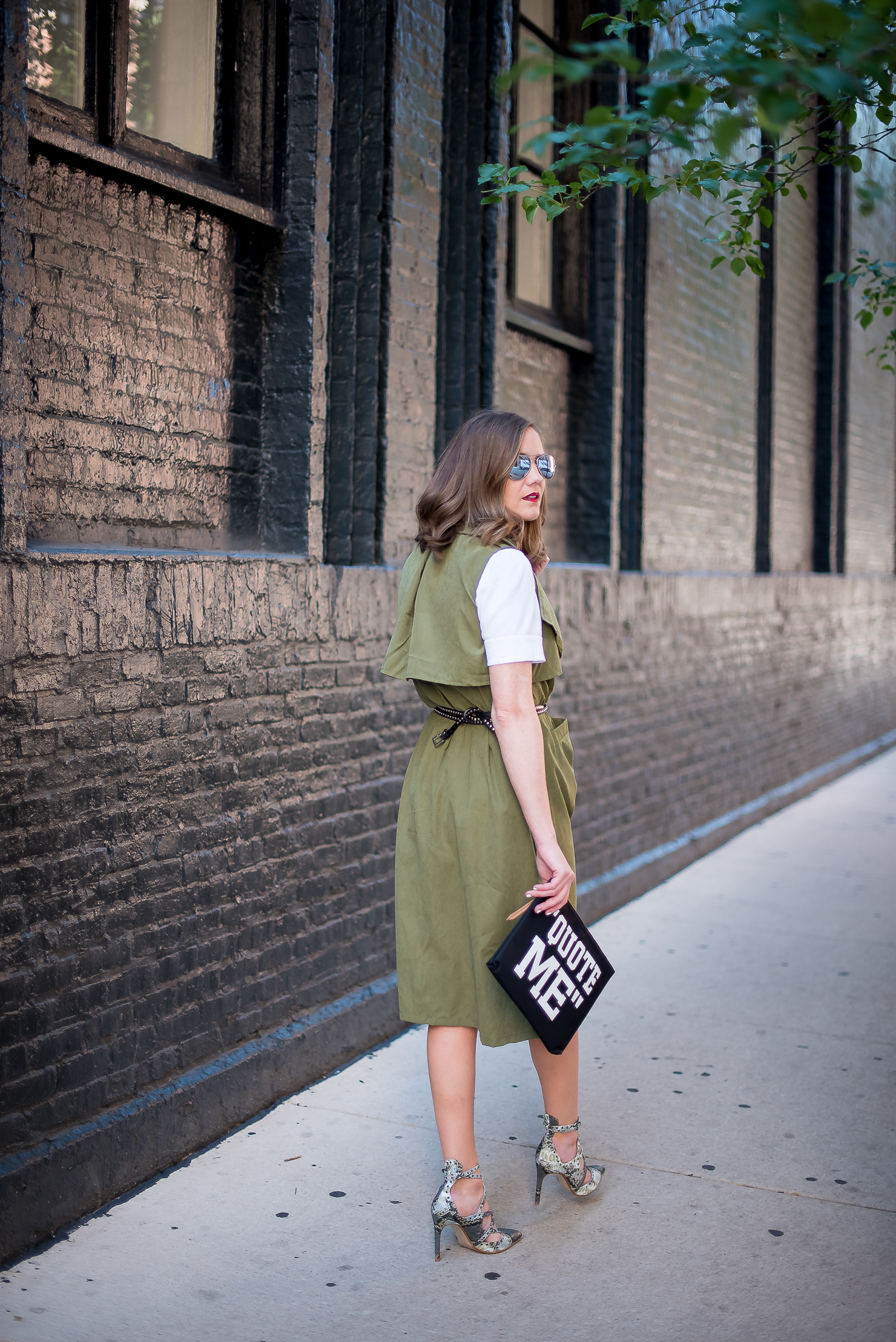 Hello, Monday, we meet again. I feel like I would be remissed to gloss over how scary the world feels right now. As a mom I have no idea how to even begin to put into words how horribly guilty I feel. Guilty that I can't explain any of it, guilty that my children are safe when so many are not, guilty that we have privileges that so many do not share.
I started W&R for a creative outlet, but often it is also an escape. I love expressing myself though fashion, but its easy to get caught up in editing photos, planning outfits, drafting posts, brainstorming, networking, reading and writing. Putting time and energy into these endeavors is rewarding, challenging and exciting, but so often, the "real world" slips away. Sometimes that's ok, but I am challenging myself to be more present, even though it can be hard when things feel so out of control. I've perhaps gotten a little too good at sticking my head in the sand and I am going to think about how I can contribute a little more and shut out the world a little less. You can "quote me" on that! And I'd love to hear how you've been changed by the recent tragedies, its only when we come together that true change can come.
Ok, so a bit about this particular outfit. I was long on the hunt for a trench that I could style as a dress, inspired by my beautiful friend Ashley. So many have deep slits up the sides or back, that this just isn't a practical transition, so when I found this sleeveless trench in a gorgeous army green I knew it was just what I had been searching for. Simple, slightly sexy and screaming for a couple of statement accessories like a pair of snakeskin heels and a graphic clutch. The fabric is beautifully weighted with a soft suede like texture, and guys, its like $12. Done.
But, one quick tip. The wind is not your friend with this look. I'd recommend styling with a fitted mini dress. Just in case.
Finally, have you entered the $500 Nordstrom shopping spree? This giveaway is just in time for the Nordstrom Anniversary Sale and there's still time to enter! Good luck!


Have you tried this trend? Any styling tips? I'd love to hear!