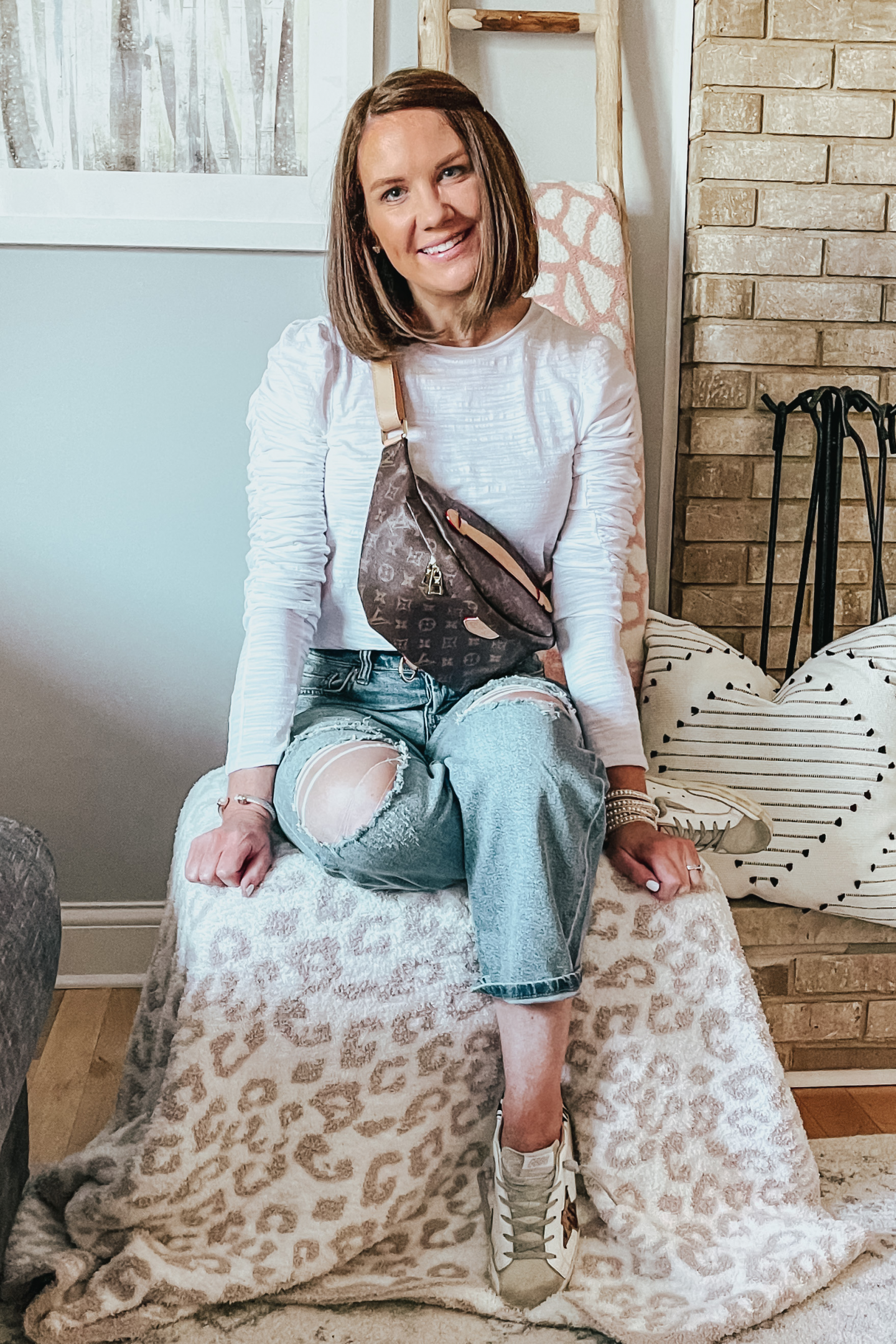 I'm so excited to be doing my first ever bag review! If you would have asked me a. few years ago if I would ever own a high end fanny pack, I probably would have laughed out loud. But the Louis Vuitton Bum Bag took Instagram by storm over the past few years and I slowly came around to it's chic and functional aesthetic.
Shop the Post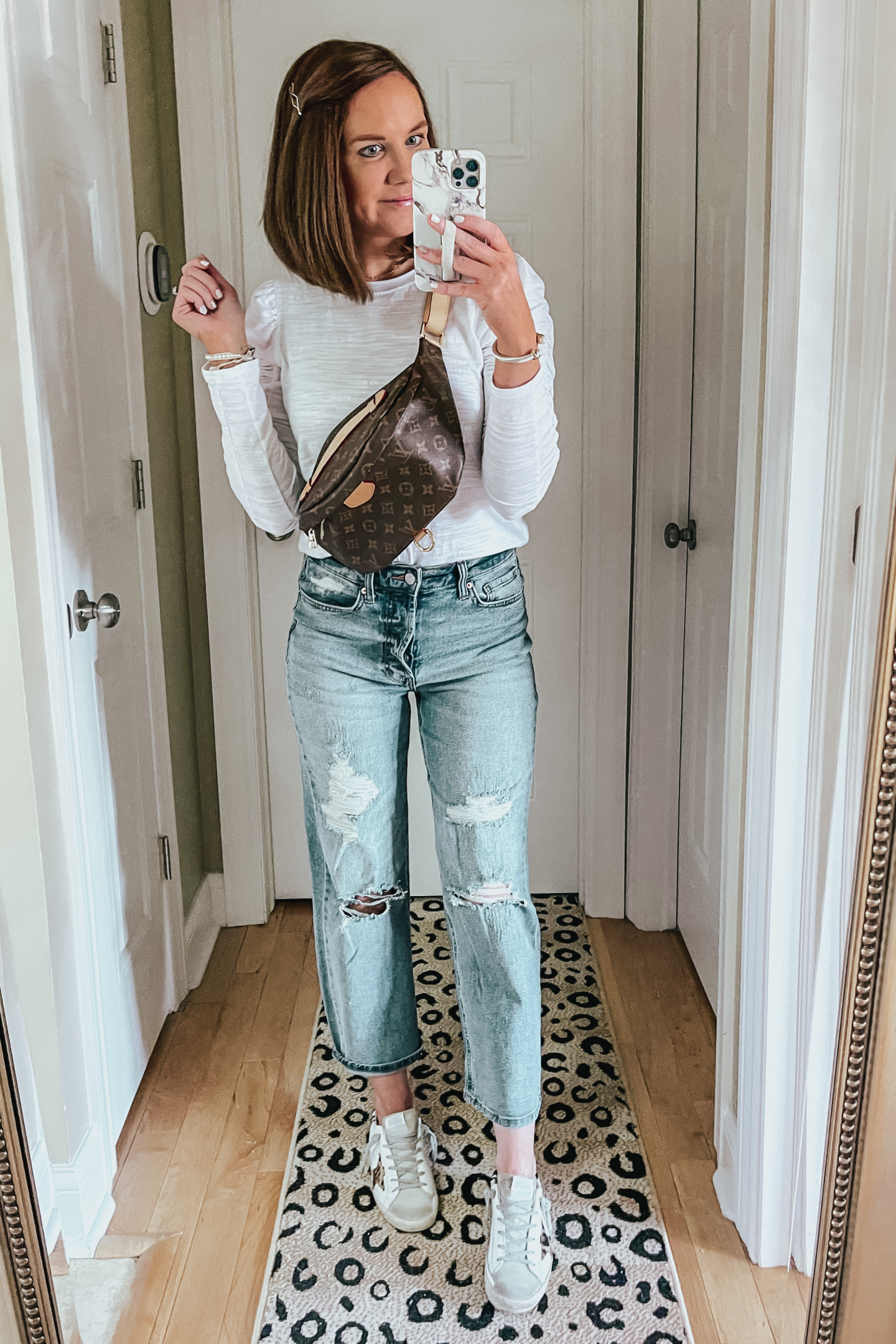 Louis Vuitton Bum Bag: Is It Worth It?
In short, yes. While the LV Bum Bag is absolutely trendy, I think its practicality will ensure that it stands the test of time.
What I Love About the Louis Vuitton Bum Bag
I can wear the bag at the waist, as a crossbody, or as a shoulder bag.
It allows me to be completely hands-free.
It safely stores my belongings close to my body.
This bag holds a lot. You can fit your phone, keys, a large wallet, a compact, and more in this bag.
Its neutral coloring makes it very versatile.
The classic LV logo is timeless.
It's very easy to care for.
The Louis Vuitton Bum Bag is the latest bag I've added to my collection and like with my Pouchette Métis I had to stalk the LV site for weeks to find it in stock. This is a touch bag to track down. Because of this, it is definitely an investment piece. And as I said above, while it is a trendier bag, its versatility, practicality, and functionality will all stand the test of time. I don't see this bag, or style fading away any time soon! Watch the video below for more of my review on this great bag!
If you missed my recent post on tops and shoes to pair with straight-leg jeans, you can read it HERE.