This post is sponsored by Clorox, but the content and opinions expressed here are my own. Thank you for supporting the brands that help me bring you great content!
Why You Should Know How to Sanitize Laundry
What's your least favorite household chore? Mine is laundry. From emptying the clothes hamper to sorting, washing, drying, (maybe ironing), and storing clothes and linens for later use, these chores comprise a seemingly endless cycle of mind-numbing activities.
But in the midst of a pandemic and with everyone working and playing under one roof, it has never been more important to ensure that our laundry is staying fresher longer.
How to Sanitize & Eliminate Odors from Laundry
Enter Clorox™ Fabric Sanitizer. Clorox™ Laundry Sanitizer is a powerful liquid you can add to every wash cycle to kill 99.9% of odor-causing bacteria. This powerful additive is the ultimate solution for eliminating tough odors in every load, including stinky towels, sweaty workout gear, and kids' clothes.
Clorox™ Laundry Sanitizer isn't a detergent. It's an additive that's specially formulated to kill odor-causing bacteria on your clothes and in your laundry machine. Typically, you would have to use very hot water to get rid of potentially harmful contaminants, but Clorox™ Laundry Sanitizer can kill bacteria even when you run a cold cycle.
The formula has a fresh smell, so I initially started using it to get rid of odors in my clothing and towels. What I didn't realize is that the sanitizer actually eliminates odor-causing bacteria in my load instead of covering up the underlying smell. And Clorox™ Laundry Sanitizer also serves the purpose of cleaning your washing machine.
And if you're on the go, Clorox™ Fabric Sanitizer is perfect for usage in between washes to spruce up clothing. It's great for denim, leather jackets, gym bags and backpacks, and sweaters.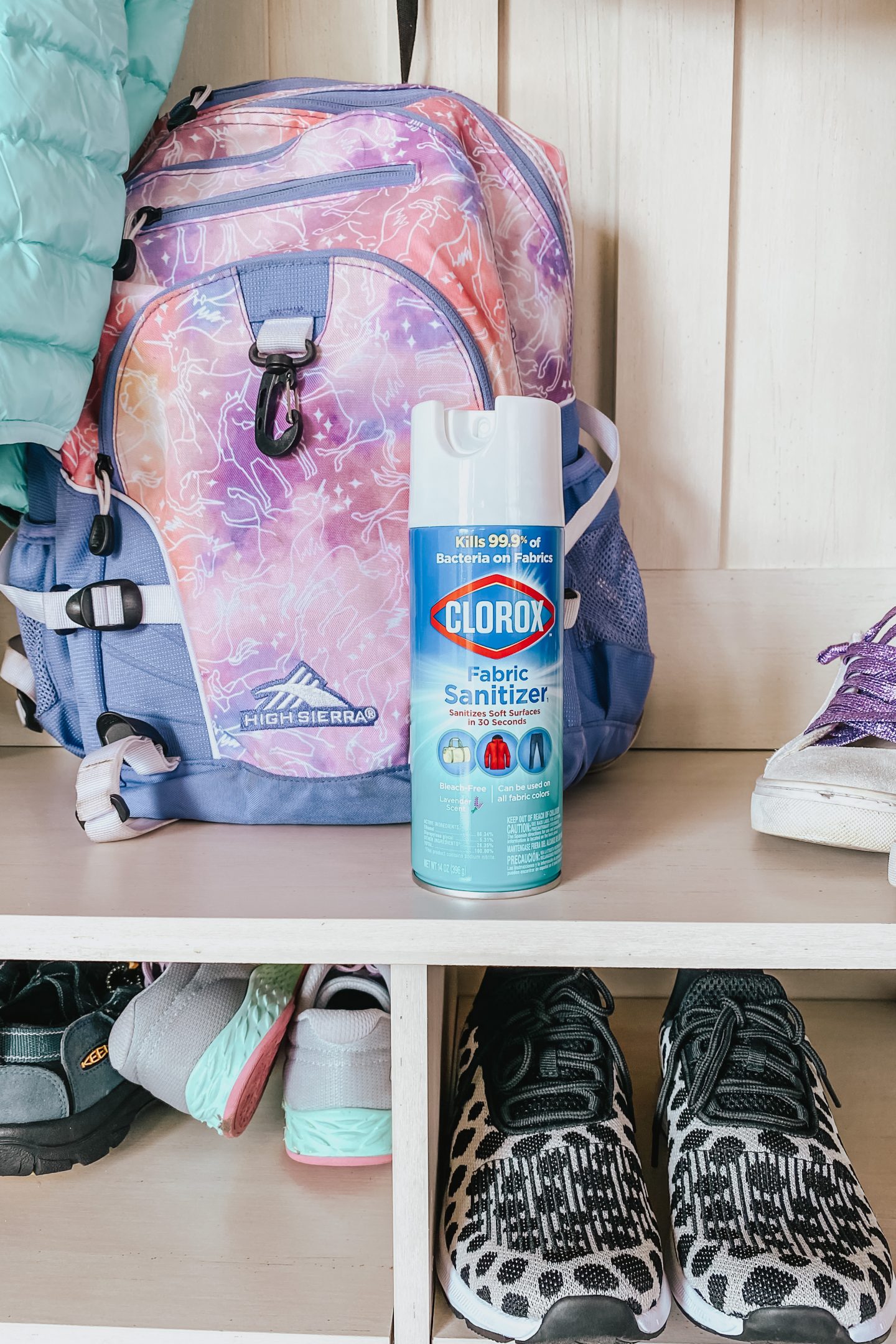 Both Clorox™ Laundry Sanitizer and Clorox™ Fabric Sanitizer:
Kills 99.9% of odor-causing bacteria Vs. a leading detergent

Eliminates odors between washes

Leaves subtle, laundry-fresh lavender scent
Look for new Clorox™ Fabric Sanitizers at your local Walmart store!