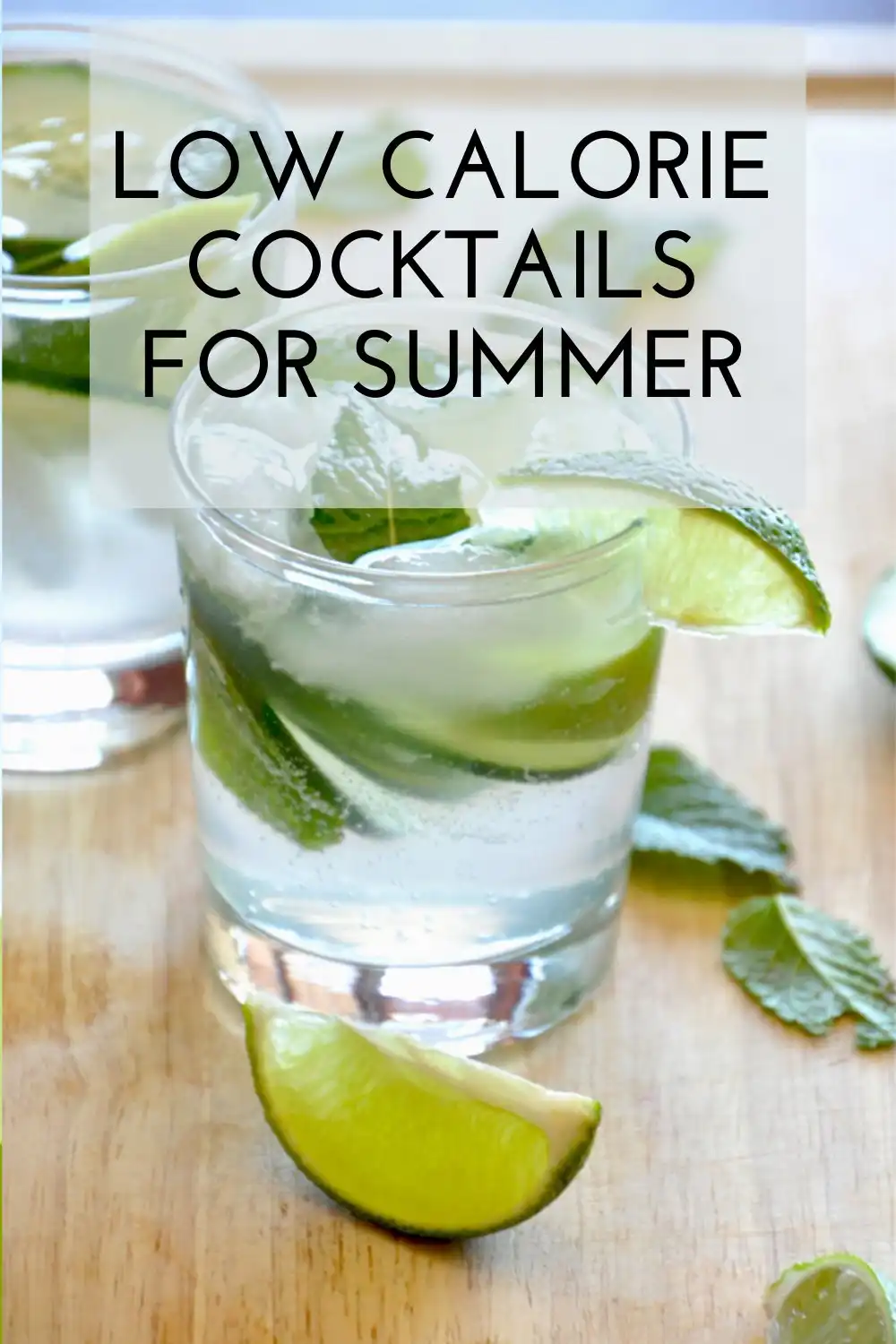 This summer, I'm trying to make a real effort to cut down on sugar and stick to a low carb lifestyle. Not only do I feel better and have more energy, but I can still enjoy summer favorites on the grill. One thing I'm not willing to sacrifice is enjoying an ice-cold cocktail on a hot summer day. Today, I'm sharing some of my favorite low calorie cocktail recipes that are perfect for a hot summer day!
There is nothing like a good cocktail that puts you in the mood in the hot days during the summer months. Here are some of the best low calorie and low-carb alcoholic drinks to help you unwind. Whether it's a fruity, bubbly kick, or a spiced concoction, here are some of my favorite recipes to keep you on track.
Here are my favorite low calorie cocktail recipes perfect for summer!
Lemonade Vodka Club Soda
Strawberry Lemonade Vodka Club Soda is perfect for any occasion. This is such an easy cocktail that you can make year-round, for any holiday or just when you crave a drink. The Strawberry Lemonade Vodka Club Soda is flavorful, delicious and the most important its light, so you won't drink your calories, which means you can eat more cheese!
Ingredients
2 oz vodka (regular or Strawberry flavored)
2 cans club soda (reduced sodium)
2 thin lemon rounds (preferably sweet Meyer lemon)
2 lemon wedges
10 fresh strawberries (sliced)
10 fresh mint leaves
½ teaspoon sugar* optional
Garnish:
Instructions
Add 5 sliced strawberries to a large glass and 5 to a second large glass. Add 5 mint leaves to each glass and 1 lemon wedge into each glass. Optional: add ¼ teaspoon sugar to each glass.
Use a muddler to crush the mint, strawberries, and lemon to release the mint oils and lemon juice.
Top with plenty of ice, and add vodka and club soda.
Add 1 lemon round to each glass, stir well to combine.
Garnish with fresh strawberries and serve immediately.
Original recipe HERE.
Cucumber Cooler Cocktails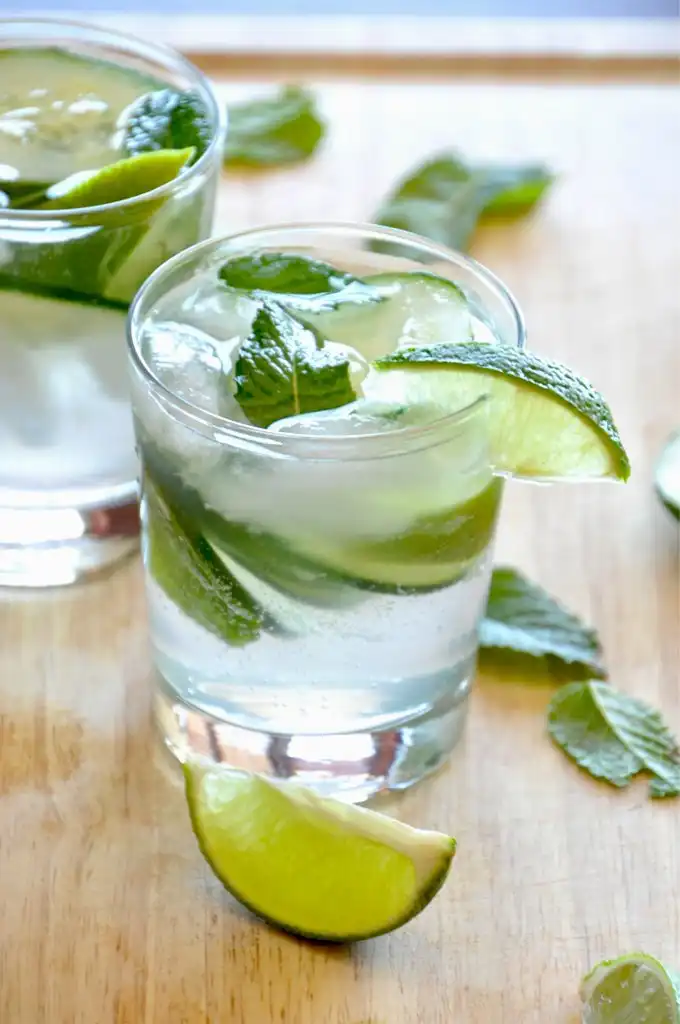 A light, refreshing cocktail with fresh lime and mint and a surprising, pleasant crunch from cucumber slices.
Ingredients
1 1/2

oz

gin

(1 1/2 oz equals 3 Tbsp)

4-6

slices

cucumber

1/4

medium

lime

(sliced)

4

oz

tonic water

6

mint

leaves

1

Tbsp

sugar

(optional)
Instructions
Add mint, lime, gin, and sugar (if using) to shaker and muddle.

Add cucumber slices to the shaker and shake vigorously.

Pour mixture over a glass filled with ice and top with tonic water.

Stir, let sit for a few minutes for the flavors to enhance and enjoy.
Original recipe HERE.
Skinny Frozen Margarita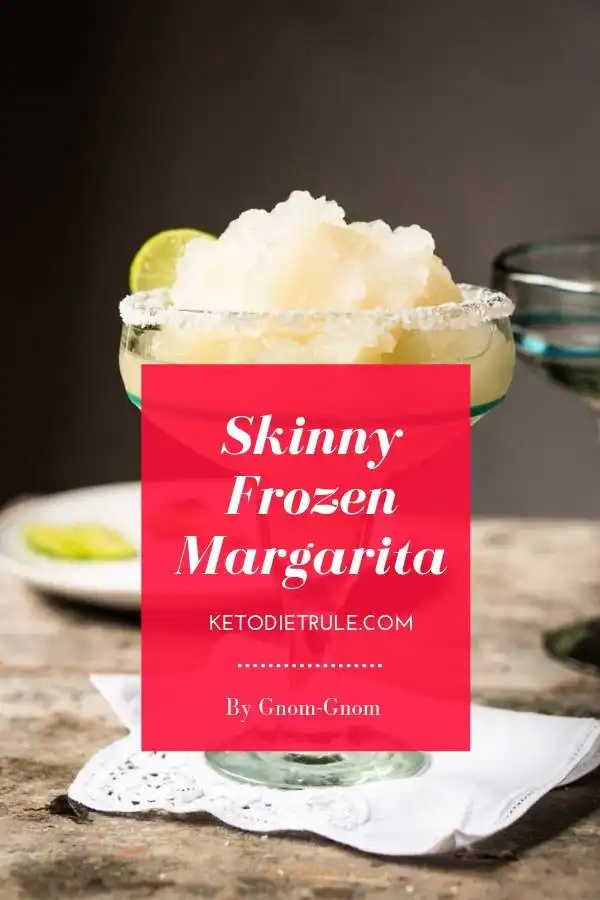 INGREDIENTS
FOR THE FROZEN KETO MARGARITAS
3-4

ounces

tequila

2-4

tablespoons

allulose syrup

*see notes for powdered sweeteners

1

teaspoon

orange zest

or 1/2 teaspoon orange extract

2

cups

ice

as needed

1/2

cup

lime juice
INSTRUCTIONS
Get your glasses ready first by running a lime wedge through the rim and dipping it in salt. Set aside.
Add all ingredients to a blender. Blend until slushy in consistency, adding more ice as necessary and sweetener to taste.
Skinny Watermelon Mojito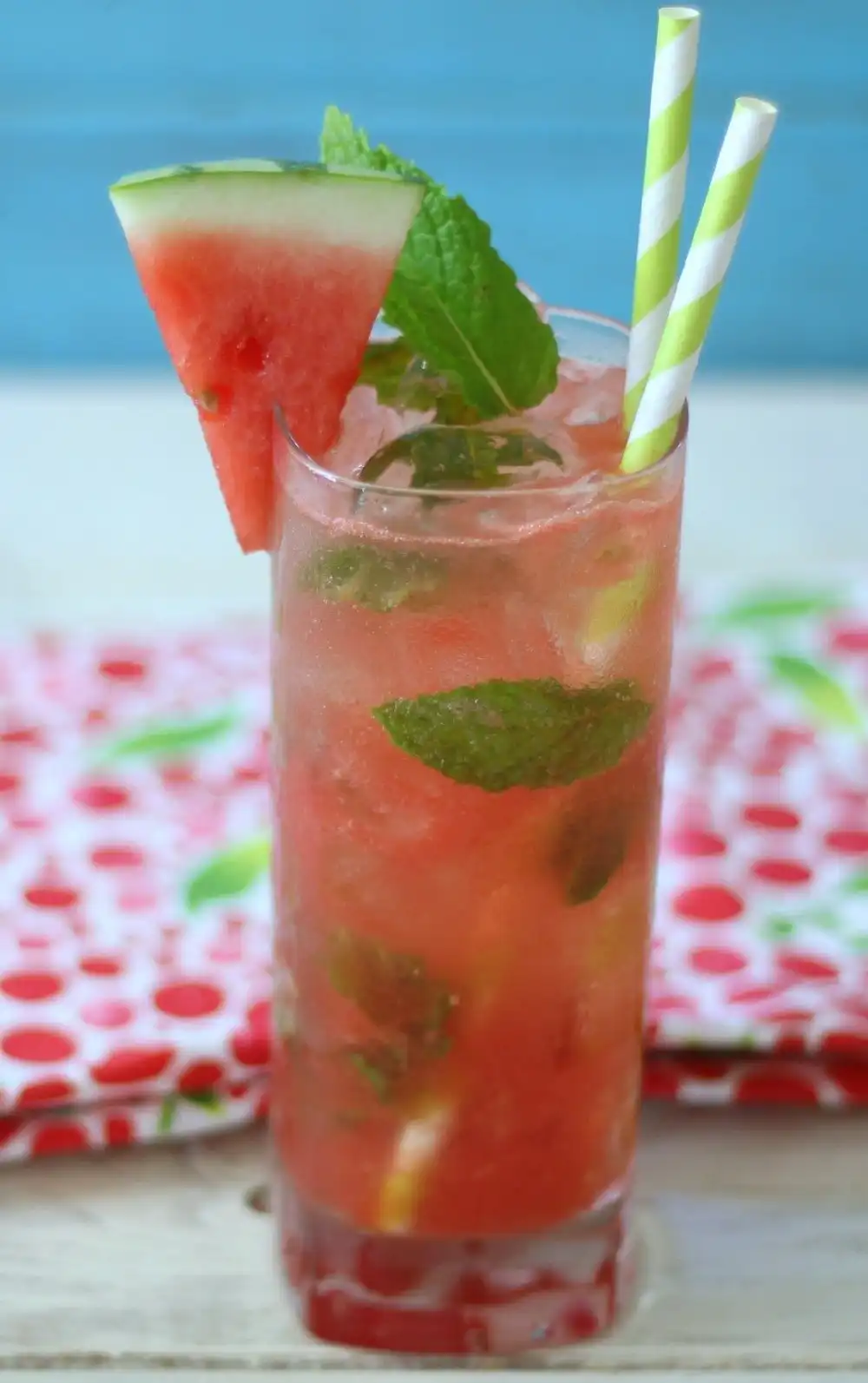 Mojitos usually have a lot of sugar, but this one gets its delicious sweetness naturally from fruit. Make this refreshing drink with just one cup of watermelon, a little bit of lime juice, rum, club soda, and mint leaves.
Ingredients
1 cup watermelon, seeded roughly chopped
½ lime, juiced
4 mint leaves
ice
1 fl. oz. Bacardi Rum (use white rum)
club soda
Instructions
In a blender, process watermelon until liquefied. Pour into a glass.
In a small bowl, muddle together the lime juice and mint leaves. Pour over the top of the watermelon. Fill the glass with ice and top with rum and club soda.
Garnish with mint leaves and watermelon wedge if desired.
Original recipe HERE.
Moscow Mule
You will find that the Skinny Mule is quite a bit different than its original, but equally light and refreshing. I think you'll find this an interesting new twist on a traditional classic. If your still a fan of the vodka-mint combo, no problem! You can still use these main base ingredients with the original accent flavors and still experiences a lighter version of your favorite cocktail.
Ingredients
1/2 oz gin
6 oz diet ginger ale
1/4 fresh lime
Fresh basil
Pinch fresh shredded ginger
Instructions
Add gin, freshly shredded ginger, basil, and lime juice and muddle to draw out extracts and mix flavors.
Add ice, top with ginger ale, stir, garnish with fresh lime and serve!
Original recipe HERE.
Raspberry Low-Carb Sangria
But nothing says summer like a pitcher of sangria. If you are a sangria fan and is disappointed the fruity pitcher is off limit, you'll love this recipe.
Ingredients
boiling water
raspberry tea bag
fresh thyme or rosemary
ice-cold water
orange extract
lemon extract
red wine
frozen or fresh raspberries
Instructions
Pour boiling water over the teabag and the thyme or rosemary in a glass measuring cup.
Steep for 5 minutes.
Remove the teabag and herbs.
Add the sweetener and stir to dissolve.
Add the ice water.
Add the rest of the ingredients.
Enjoy!
Original recipe HERE.
The Paloma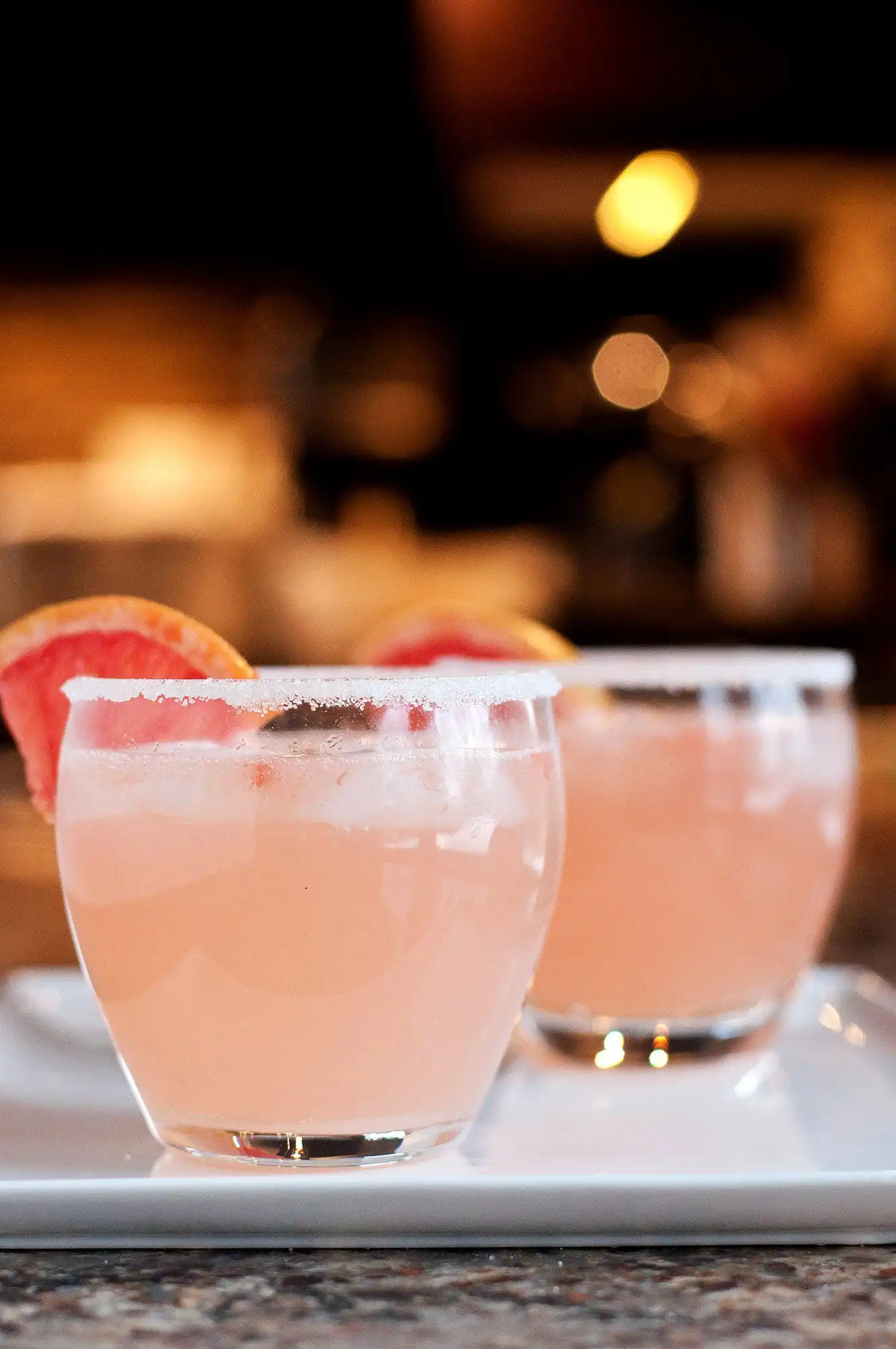 This delicious mix of grapefruit, lime, and tequila makes for a great after-work pick-me-up. It calls for a teaspoon of sugar, but feel free to use even less if you like it more tart.
Ingredients
¼ cup tequila
¼ cup club soda
¼ cup fresh grapefruit juice
1 tbsp fresh lime juice
1 tsp sugar
Small plate with sugar
Grapefruit wedge
Instructions
Sprinkle sugar on a small plate, cut grapefruit in half, rubbing outer edge of the cocktail glass on grapefruit to wet, rub the rim of the glass in sugar.
In your cocktail glass combine grapefruit juice, lime juice, and sugar, mixing until sugar dissolves.
Add tequila, club soda, and ice.
Garnish with a wedge of grapefruit and enjoy!
Original recipe HERE.
Skinny Girl Sangria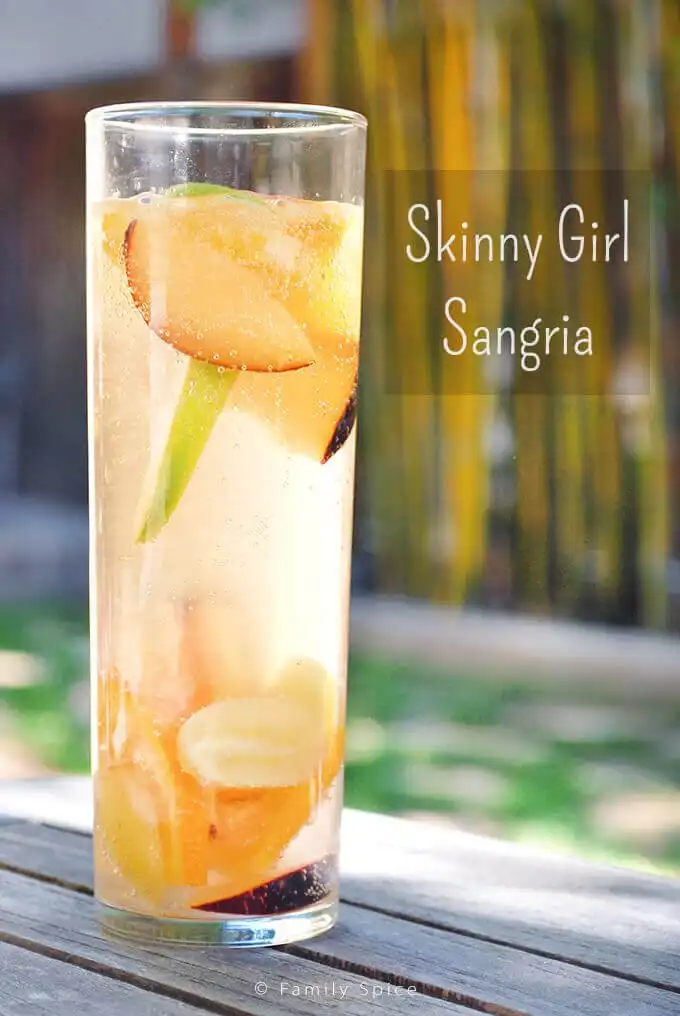 By using sparkling white wine, diet soda, and club soda, you can cut the calories, but not the taste in this Skinny Girl Sangria.
Ingredients – 16 servings
2 1/4 L Prosecco, 3 bottles
12 oz diet lemon-lime soda
12 oz club soda
1 lb green grapes
1 orange, sliced
2 plums, pitted & thinly sliced
1 granny smith apple, cored & thinly sliced
Instructions
In a large pitcher, mix together all the ingredients.
Place in refrigerator until ready to serve.
sriracha + wasabi bloody mary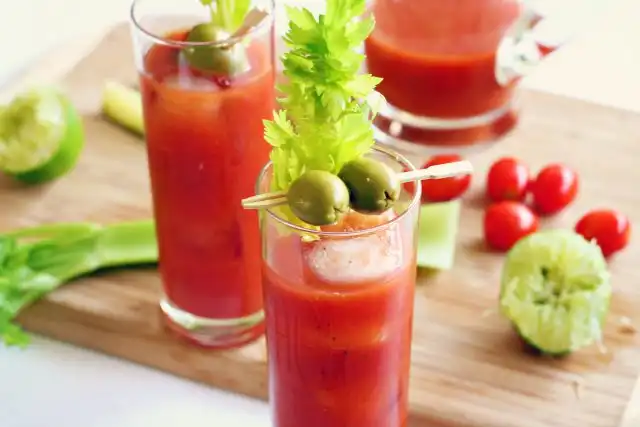 So, here is the deal. A bloody mary is like chili, everybody makes the BEST one. Often there is a secret ingredient or a special technique. I suppose somewhere out there a magical combination may exist, but honestly, it's not that hard to make these flavors taste good together.
Ingredients
4 oz vodka
12 oz tomato or v8
1/4 to 1/2 teaspoon wasabi tt (we use 1/2)
4- 6 dashes sriracha depending on your preference
1 oz lime juice
4 dashes Worcestershire sauce
2 pinches celery salt
Instructions
Combine all ingredients in a pitcher. Stir well to combine.
Strain into a glass with ice and garnish with celery, spicy pickle, olive, deviled egg, or whatever you fancy.
Enjoy!
Original recipe HERE.
Old Fashioned Cocktail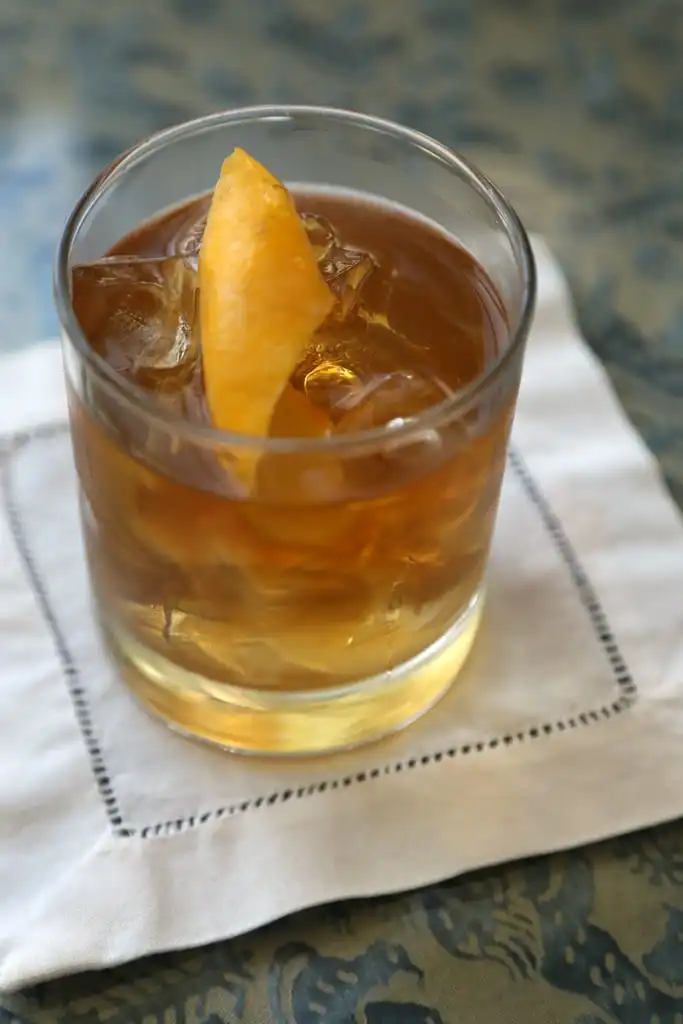 It may sound off-puttingly simple, but I think you'll be surprised at how complex this old fashioned tastes. If you have simple syrup made, you can use that instead of the water and sugar, but either one works. As a great showcase for bourbon, it would make an ideal drink for a Kentucky Derby party.
INGREDIENTS
1/2 teaspoon granulated sugar
2 dashes Angostura bitters
2 ounces bourbon
Ice
1/2 teaspoon water
1 twist of lemon peel
DIRECTIONS
In a whiskey glass, add sugar and bitters.
Add bourbon and stir with a small bar spoon until sugar dissolves.
Fill glass with ice and a splash of water.
Stir once more and garnish with a lemon peel twist.
Original recipe HERE.
Keto Mojito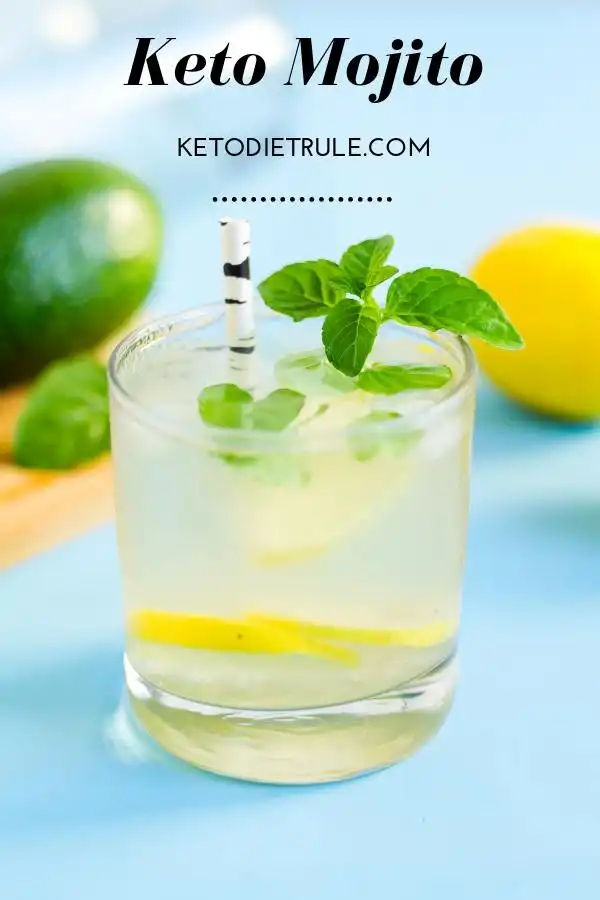 A mojito is really the drink with a dominance of a minty tang that screams summer. It's the kick you need on a hot, lazy afternoon. And it's the go-to cocktail recipes for all summer parties and BBQs.
INGREDIENTS
2 Tbsp mint leaves, fresh
2 tbsp Lime Juice, fresh
2 tsp erythritol
1/2 cup club soda
1 1/2 ounce vodka
INSTRUCTIONS
Using a muddler or other utensil, smash fresh mint leaves with lime and sweetener.
Fill an 8-ounce glass with ice
Add vodka
Finish off with club soda
Garnish with a lime slice and mint.
Original recipe HERE.
BLUEBERRY MINT FIZZ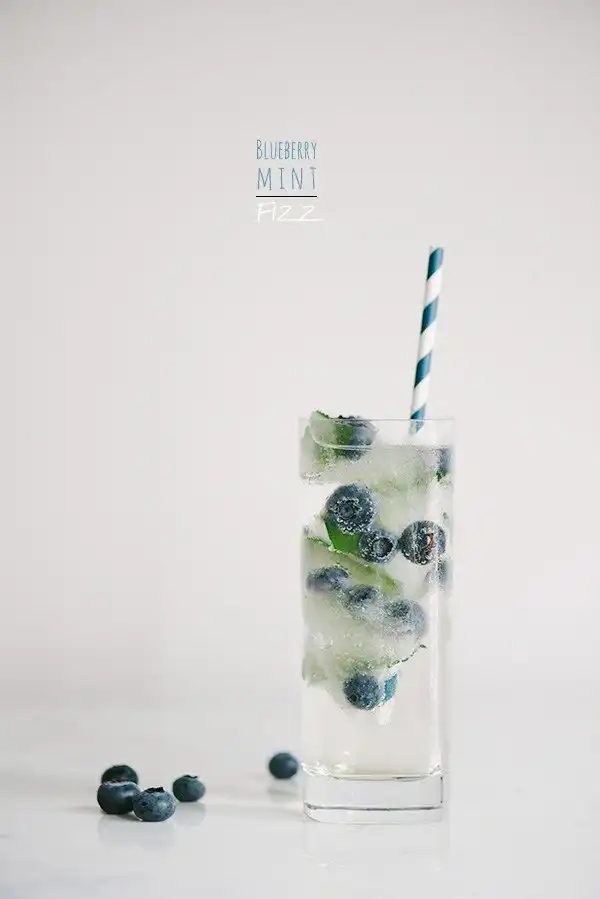 Ingredients
1 1/2 oz. Smirnoff Blueberry Vodka
St. Germaine Liquor (or agave syrup)
2 1/2 oz. club soda
5-8 mint leaves
blueberries
Instructions
Place mint leaves in a cocktail shaker and muddle
Add ice, vodka , and club soda. Shake, shake, shake.
POUR OVER FANCY FRUIT ICE AND ENJOY.
For a more intense blueberry flavor add more fresh blueberries to the bottom of your shaker and muddle with the mint.
Original recipe HERE.
Find more low calorie cocktail recipes approved by dieticians HERE.
Find more low calorie cocktail recipes with vodka HERE.
Find more low calorie cocktail recipes that are keto-friendly HERE.
Find more recipes from my blog HERE.