Graphic tees and shorts or jeans are pretty much my summer uniform and I can't seem to stop adding more to my collection. And Amazon makes it easy, with almost all of them coming in at under $25! I love that graphic tees can be styled not only with denim, but also with ruffled mini skirts, flowy maxi skirts, and bodycon midi dresses. They really are a quintessential wardrobe workhorse. Today I'm sharing more than a few faves: 52 graphic tees on Amazon for under $25!
Not only are graphic tees super versatile, but they're a great way to showcase your personality, where you came from, your favorite band, and your interests. I've been pleasantly surprised at the quality of so many of Amazon's graphic tees.
Sizing can be another story as many tend to run small and I prefer my graphic tees to be oversized. I always recommend reading the reviews and checking the size chart. Another tip is to shop the men's selection.
How to Style Graphic Tees
One of my favorite things about graphic tees is their versatility. As I mentioned above, they pair perfectly with denim, but here are a few other ways to style your graphic tees.
Pair a Graphic Tee with a Leopard Skirt, Sneakers, and a Moto Jacket for an edgy date night look.
Pair with a blazer or printed jacket and high waisted jeans for a preppier fashion-forward look.
Pair with a ruffled skirt for a feminine-sporty look.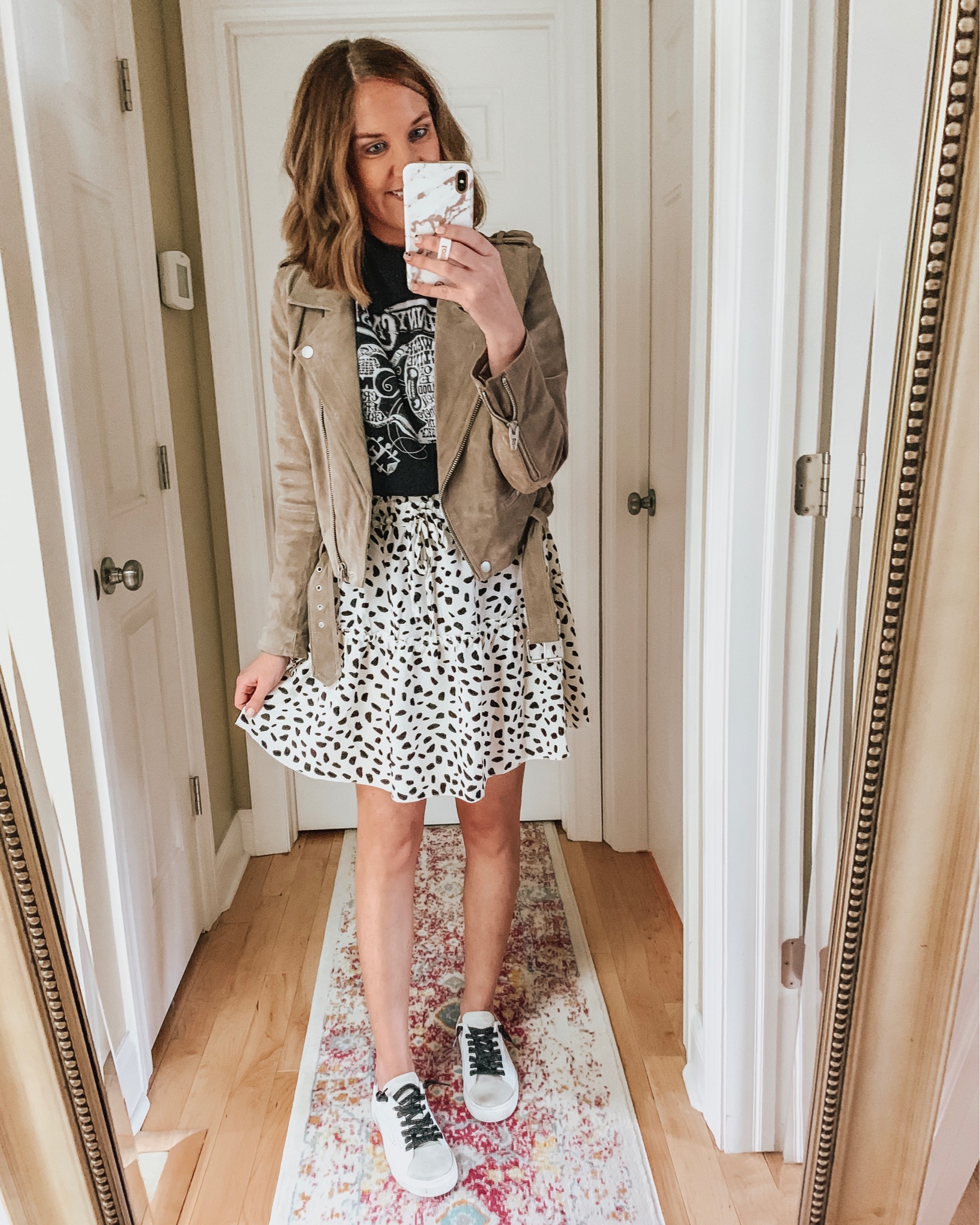 Wear with bike shorts and a chambray shirt for a casual, laid back look.
Throw on your graphic tee with a jean jacket and joggers for a casual, but pulled-together look.
Which is your favorite way to style a graphic tee?
Graphic Tees on Amazon Under $25

If you're looking for more graphic tee styling inspiration, be sure to check out this post on Two Ways to Style a Graphic Tee and Jeans!