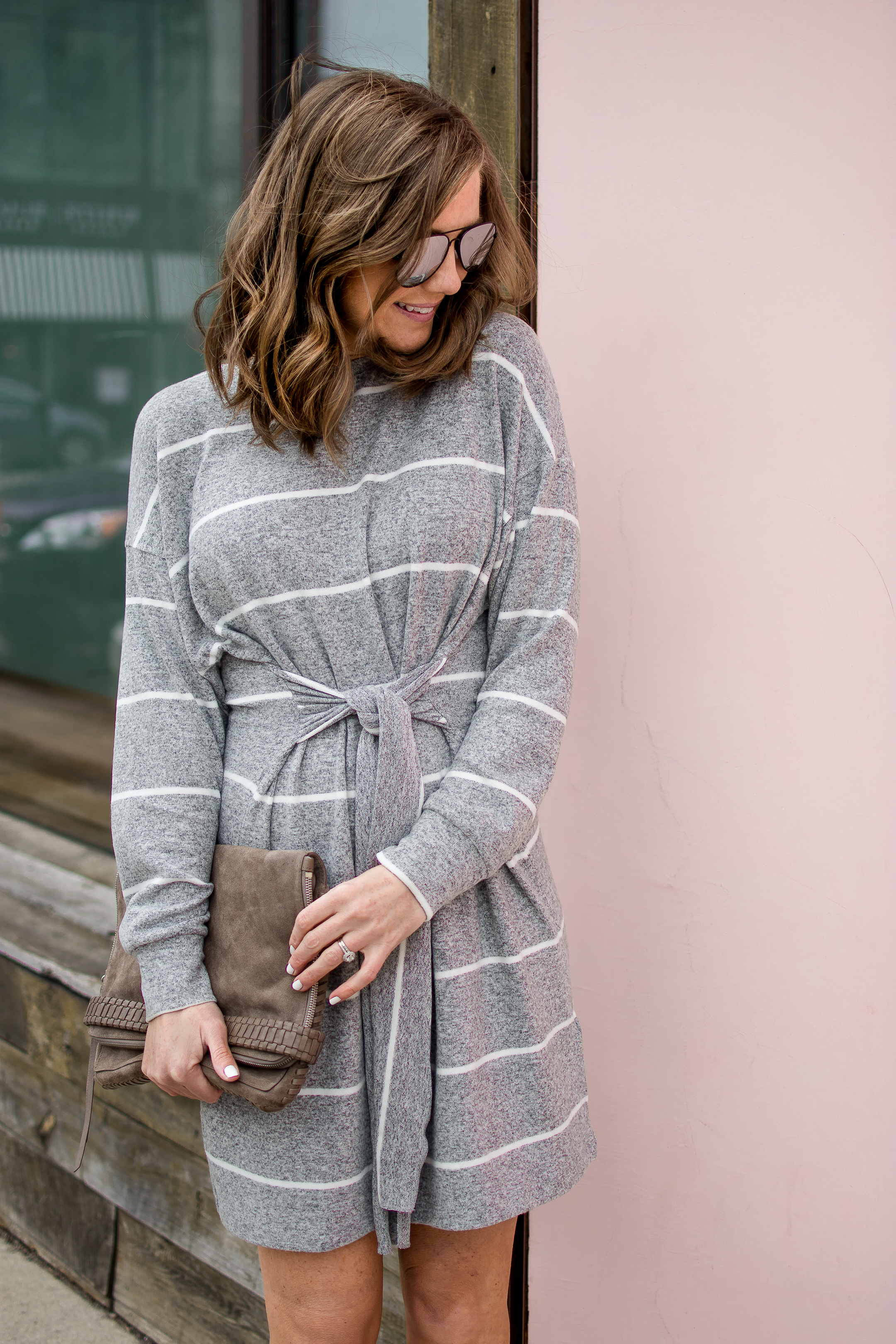 exact dress, love this, this and this || booties, last seen here || similar bag here and here (obsessed)
photos by Rach of RD's Obsessions
Shop My Outfit

Send Spring!
It seems as if the Northern half of the U.S. is trapped in a perpetual winter with no end in sight. It's made shooting spring blog photography particularly challenging and have left me thinking about other fashion and non-fashion related topics that might fill some of this awkward time of year! But one day spring will show her pretty face and I'lll be able to go back to talking about dresses, sandals and all the warm weather things!
The Most Flattering Dress Silhouette
And although, I'm currently not able to wear many summer dresses, that hasn't stopped me for shopping for them and mentally styling them! This exact dress has been such a great piece to fill this time of year. I recently wore it to an event and was asked about it at least a half dozen times. Not only is it soft and cozy, but it is the most flattering dress silhouette. Sadly, my exact dress is sold out, but I've rounded up tons of other tie front options, many of which will be perfect for when the weather finally decides to warm up.
What makes this the most flattering dress silhouette?
The cinched waist defines the waist to either create, or flatter, curves.
The drape is perfect (I totally should have gotten a shot of the back).
And hemline makes it incredibly versatile. Think OTK boots for fall and winter, booties for spring and sneakers or sandals come summer.
My kind of dress.
Shop More Tie Front Dresses