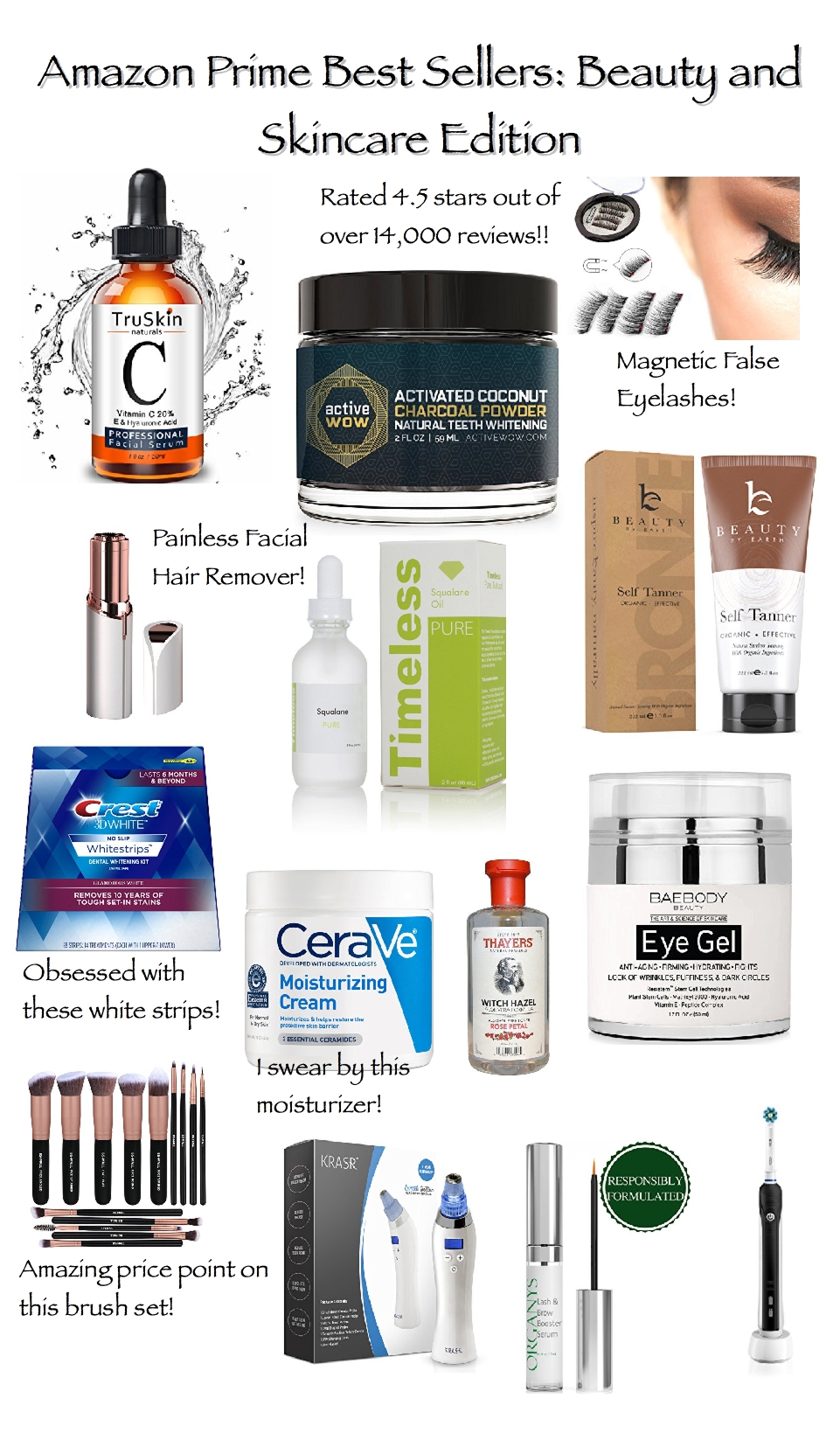 Amazon Prime Best Selling in Beauty and Skincare

What I'm Ordering
Last week we shared Amazon Prime best sellers in winter fashion and you guys loved it!! So today we're back with the best of Amazon Prime in beauty and skincare. This was a fun post guys and some of these products have some legit cult followings. Take for example this teeth whitening charcoal powder. I had only recently heard about this stuff and based on the reviews its amazing! And with over 14,000 reviews and a 4.5 star rating, I'm definitely going to be giving it a try!
Other items I'll be ordering include this lash booster for lashes and eyebrows! I know a couple of other girls that have tried this and raved about the results. And for under $30, it seems pretty hard to beat. I also added these magnetic false eyelashes to my cart. Have you guys tried these??? Seems like such a simple solution to my fear of eyelash glue! Amazon has a pretty amazing assortment to choose from so be sure to take a peek!
What I've Tried
There are a few items in this round up of Amazon Prime best sellers in beauty and skincare that I have tried and use. Regularly. This vitamin C serum is a must for any woman and I've been using it for over two years. My complexion is brighter and my skin tone more even since I started using it. And I can honestly tell a difference when I run out.
I use this moisturizer religiously as well. It doesn't come in the fanciest jar, but it keeps my skin soft year-round, isn't greasy and never clogs my pores. I use it on my body and my face which I know is considered a no-no but what can I say, it works!
Lastly, the Crest Whitestrips are a best seller with good reason. They work and cause very little tooth sensitivity.I've seen better result with this product that those that dentists prescribe. Another must for those of us with a weakness for coffee and wine!
Have you tried any of the Amazon Prime best sellers in beauty or skincare?? I'd love to hear what you've tried or if you think something is missing from this round up!