My Turkey Day Style

Happy Turkey Day eve! I pulled together a last minute post in case you need some Thanksgiving Day outfit inspiration! I'm recreating some of my most popular outfits, each of which would be perfect attire for the holiday depending on your plans. Since Thanksgiving is usually a more casual holiday, these looks are meant to be a notch above everyday casual, but still really wearable and comfortable.
My favorite outfits for Thanksgiving usually involve jeans and a sweater.
My favorite Thanksgiving outfit ideas, usually involve an oversized sweater and skinny jeans. But if you prefer something dressier, go with a cozy sweater dress and over the knee boots, or leather leggings. Or add a pop of red or leopard if you want something a little more glam.
Whatever your style, I hope these easy Thanksgiving Outfit ideas provide a little inspiration!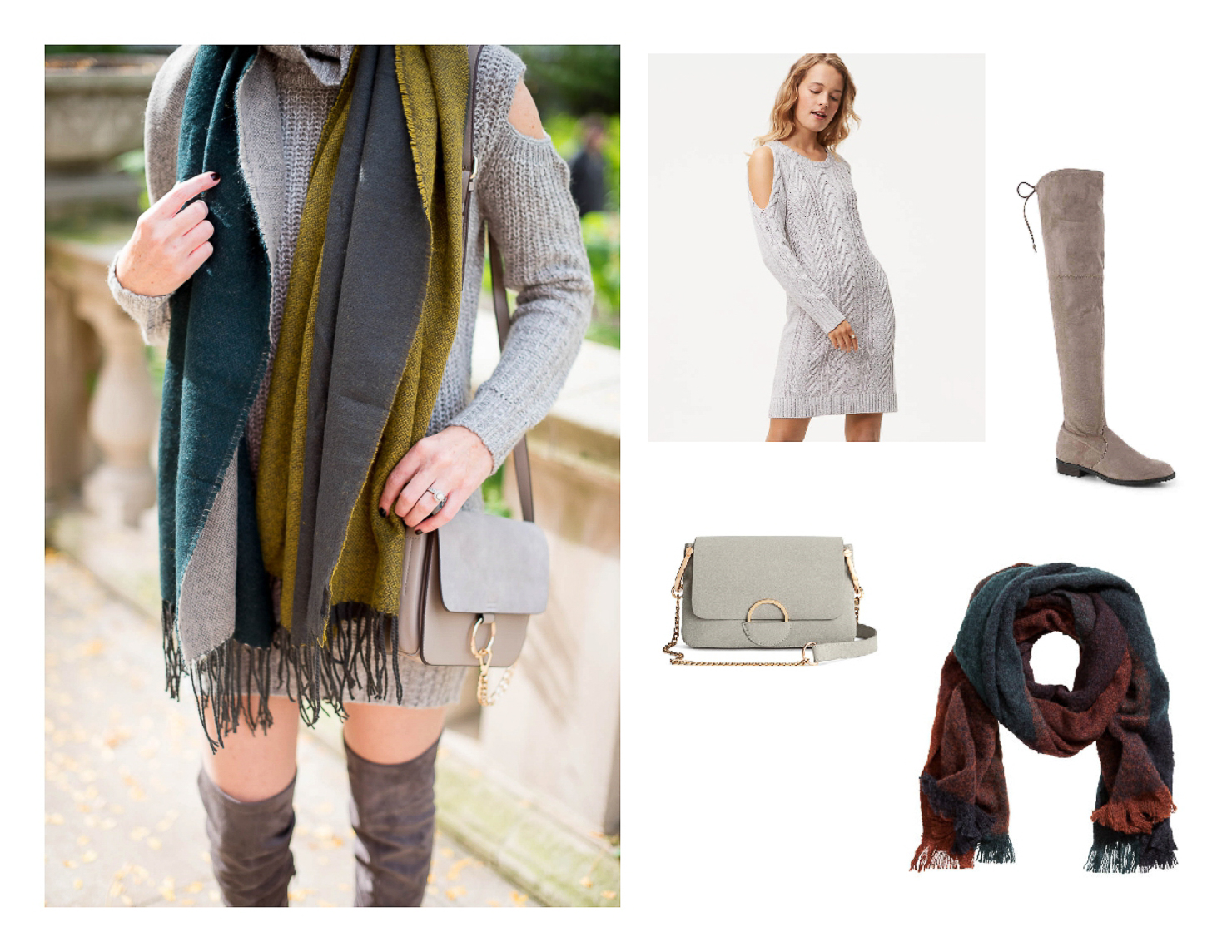 Be sure to stop back later in the day on Thursday as we kick off all of the Black Friday madness!
And enjoy the holiday with your family and friends!