Shop My Outfit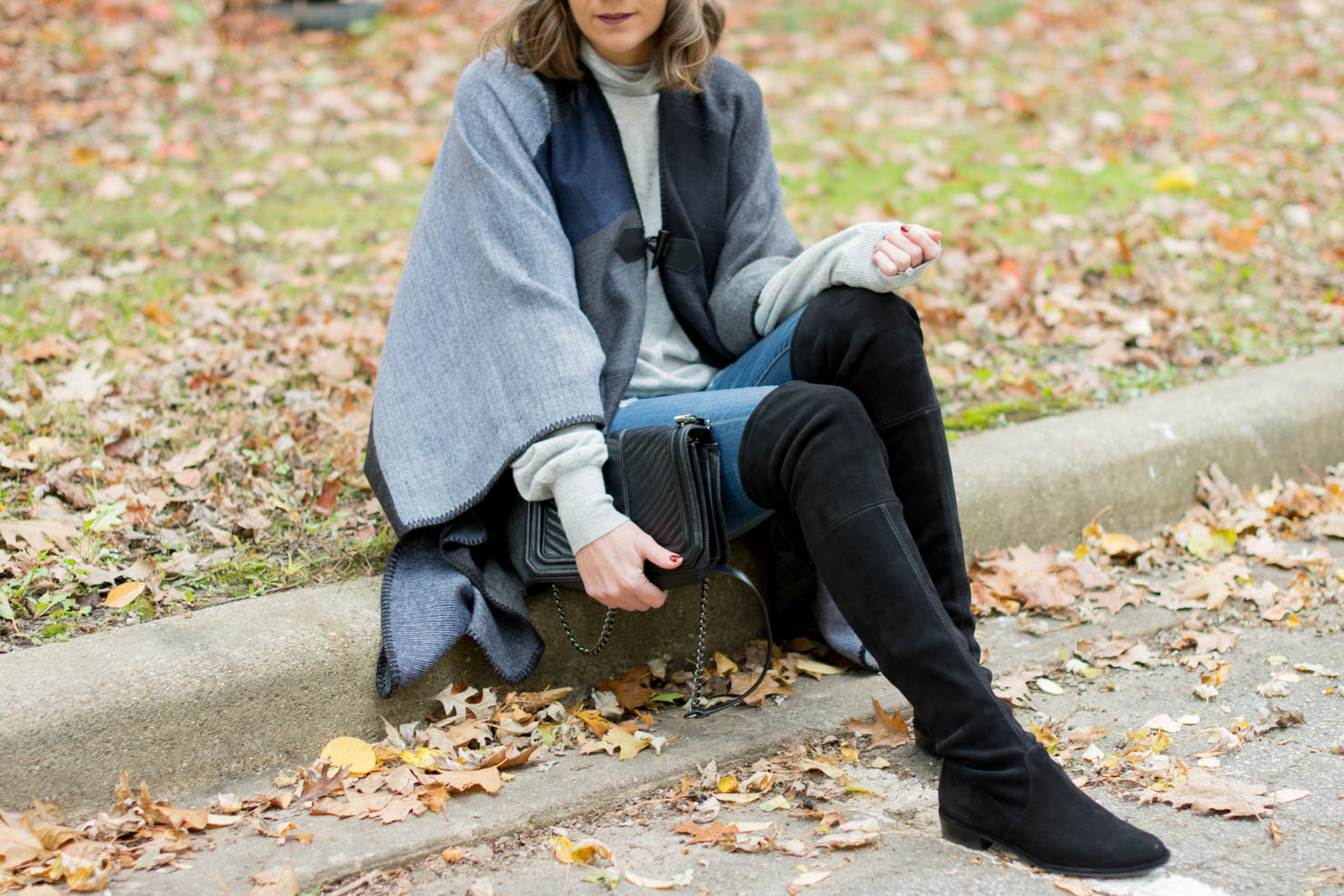 photos by my hubby!
Happy Halloween!!
Halloween seriously crept up on me this year! As did a serious cold snap in Chicago that's been accompanied by lots of wind and gloom. The only positive that I can find is that with the chilly fall days, also comes layering season:)
What the heck is a Ruana??
This fall the piece that I had previously called a cape or wrap, has taken on a new identity as a Ruana. But call it what you will (cape, poncho, oversized scarf, shawl…ruana), its super soft, super cozy and a definite must have for this time of year. Throw it on for the pumpkin patch, hay rides, trick or treating with the kiddos and not only will you be warm and cozy, it also magically takes your outfit up a notch, which no easy task this time of year! At just $30, its a no-brainer!
And since it came in the mail about a week ago, I've already worn it 3 times, so I think its a winner indeed.
How to Style the Ruana
So far I've styled this ruana with this super soft layering tee and I've layered it over a cozy sweater for extra warmth for these borderline winter days we've been having! I also recently posted on my Instagram stories how to style the ruana as a scarf, so when parka weather truly arrives, this piece won't go unused in my closet. Because while I love the softness and amazing price point, you all know versatility is key for me!
Shopko is a retailer that had not previously been on my radar for fashion but they've seriously stepped it up a few notches and many of their brands have gone through a serious image overhaul. I'll definitely be back for more layering pieces as the temps continue to drop.
So what are your plans for Halloween? Will you be bundling up to go trick or treating? Staying in to hand out candy? Heading out for the night? I'd love to hear about it!
Thanks to Shopko for sponsoring this post, As always all opinions are my own. And thank you for supporting the brands that help us bring you great content!
And be sure to take advantage of Shopko's "$10 off $30" offer for new email registrants! Click here to sign up.