mixed-print dress (50% off!), also here || heels ($30!!) || sunglasses || lipstick
photography by Anna of A Lily Love Affair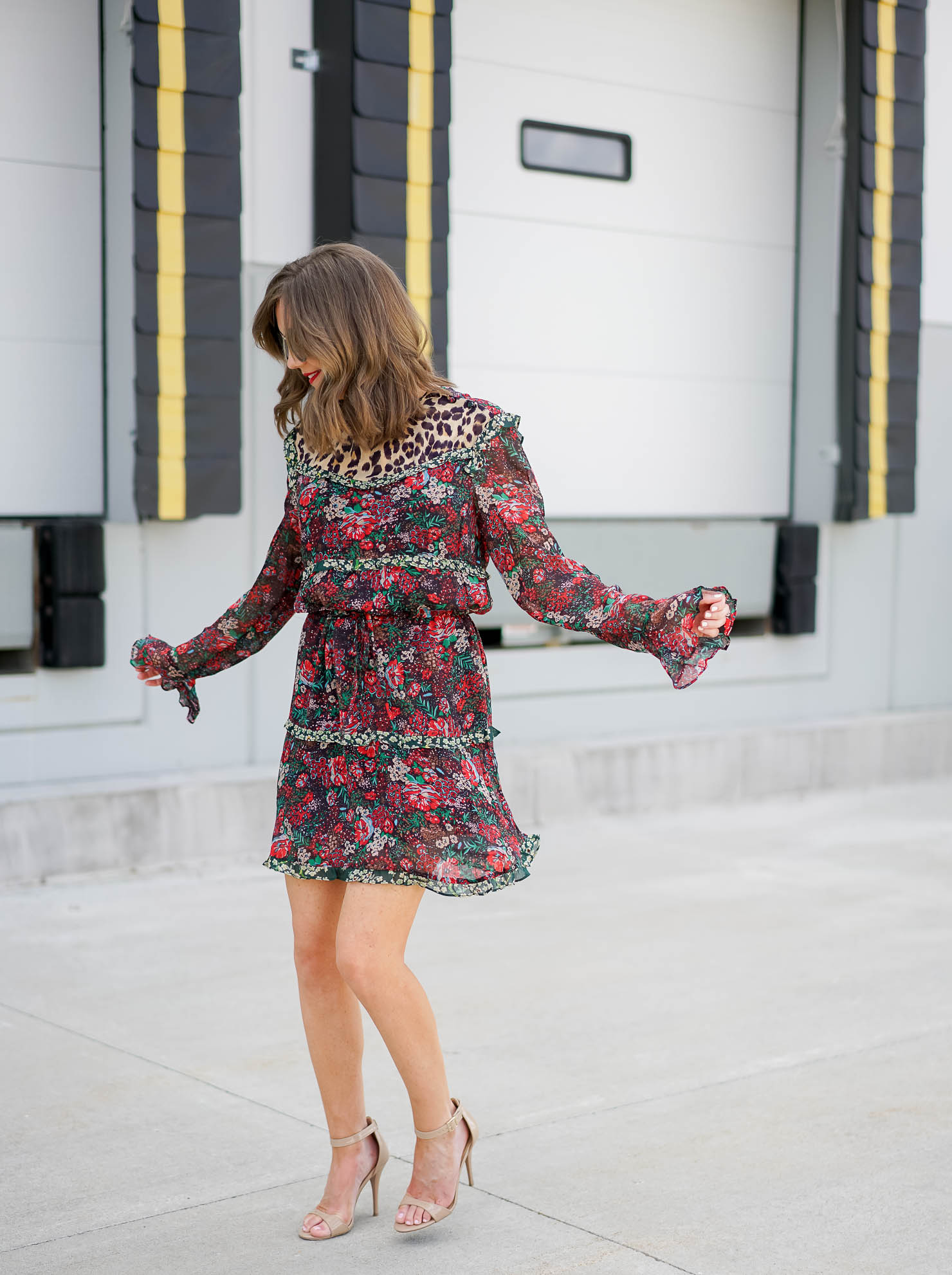 You guys. This dress.
Ok, so if you've been reading W&R for any length of time you know that I'm a pretty tried and true minimalist. This dress is clearly stepping out of my comfort zone. But stepping out of my comfort zone is something I've been trying to do more of and placing boundaries on my personal style seems just as silly as being afraid to try a new food.
Mixed Print
When I first stumbled across this dress over on Shopbop I literally couldn't get it out of my head. And I couldn't figure out why. I don't usually do florals. Like, ever. Leopard, maybe, but florals + leopard? Not once in my life. Yet, in my head it remained and in a moment of weakness (compounded by a glass of wine and an extra 25% off), it was on its way.
No Regrets
And just like that I'm a mixed print convert. This dress is everything I hoped and more. Lightweight enough to wear now and perfect for fall into winter with over the knee boots. And it doesn't wrinkle. At all. I din't even have to steam it out for this shoot. Its fun and flirty and even my husband who can't understand why a dress would be any color other than black, is a fan. Its a dress that makes me want to do a little twirl every time I put it on. Without a doubt, a new favorite.
And although this is a pretty major departure for me, I love learning that its ok to try something new when it comes to your personal style. It might just be the change I needed.
Have you tried any new trends lately? I'd love to hear about your experience! Thank you so much for reading!