This post has been sponsored by American Greetings. All thoughts and opinions are my own.
The Birthday Princess
I was always the mom who thought my little girl would be the exception to the rule and wouldn't develop a princess addiction. But around age 2, something clicked and she became obsessed. Five years later and the obsession is still going strong. Sure we've added lots of other interests into the mix but when it comes to birthdays (and bedroom decor), Belle, Ariel, Cinderella, Elsa and Anna are all she wants surrounding her!
Since I wanted to spend my time prepping for the party on the cake, I really wanted to make the rest of the planning and decorating as easy as possible. I decided to make it simple and was able to get all the supplies I needed for the party without leaving my house by visiting Target.com. Target is truly a one-stop shop for everything you need for you kids next birthday party!
I was able to get everything from invitations, to decor (how cute is this ribbon garland?), to plates, napkins and party favors! And because my son and a couple of his little buddies were going to be attending, I also stocked up on some Star Wars goodies like masks and plates.
I had always wanted to create an easy princess cake but all of the ideas I found on Pinterest seemed far too complicated. But when I recently picked up a package of sugar cones this summer I realized they would make the perfect "turrets" on a castle and the rest of the cake wouldn't need to be complicated at all!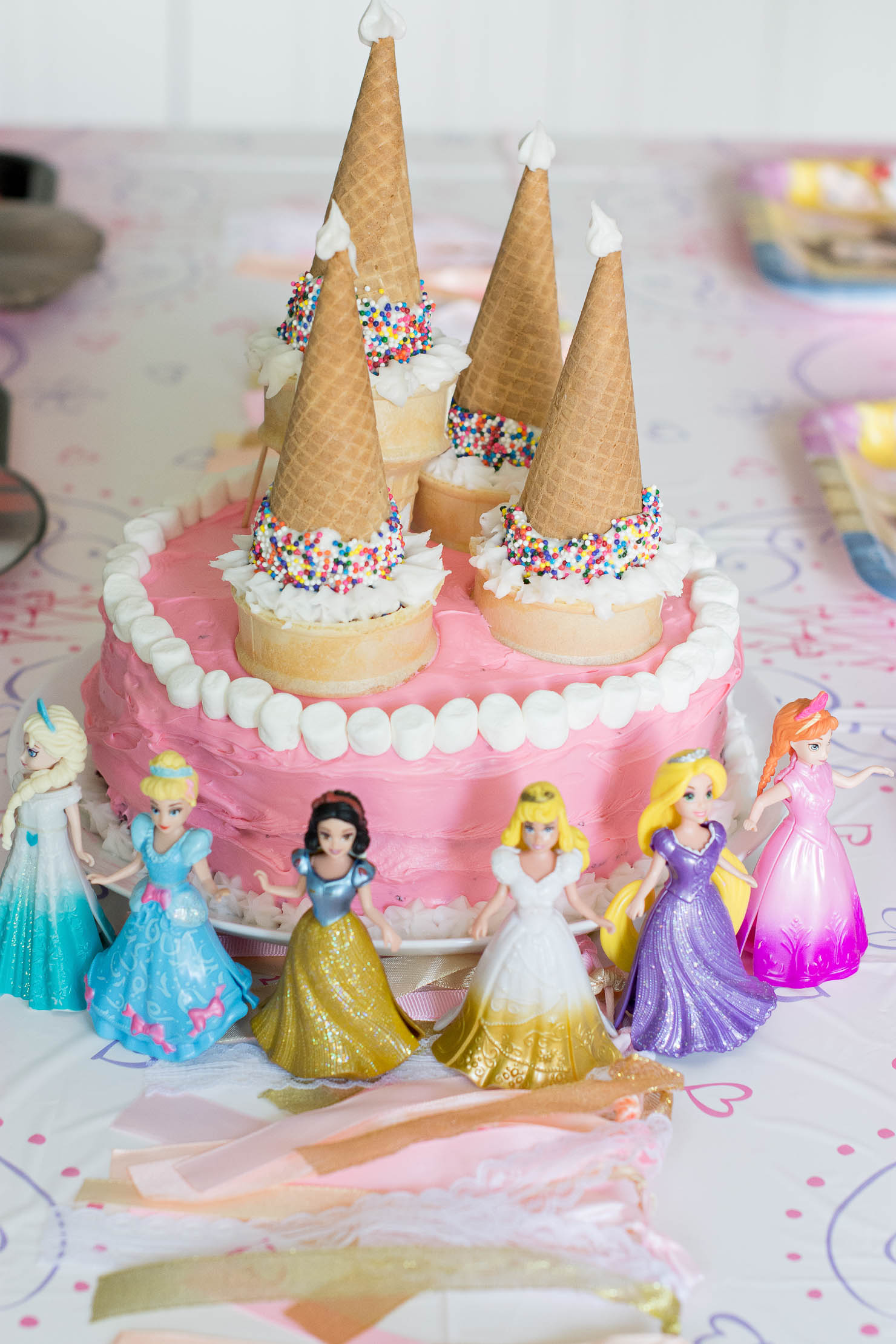 I was even able to involve the kids in the prep and baking of our easy princess cake and we had a blast! We may or may not have ended up covered in pink frosting, but it was nothing that couldn't be cleaned up with a little soap and water:)
An Easy Princess Cake
CHOCOLATE DIPPED ICE CREAM CONE WITH SPRINKLES (For Turrets)
Ingredients
The amounts listed below were enough for me to dip the rims of 12 cones in chocolate and cover with sprinkles. You may use more or less chocolate and sprinkles than I did.
1 cup White Chocolate Chips
1 tsp Coconut Oil
2.5 ounce container Colored Sprinkles
Ice Cream Cones
*TIP: You could use dark chocolate or white chocolate chips if you prefer. And of course you could use any colors of sprinkles you wish.
Before you begin, you will want to have a ready place to put your dipped cones while the chocolate cools and sets. I used a cookie cooling rack. The holes in the rack are just the right size for the pointy end of the ice cream cone to sit in upright.
Directions
1. Put chocolate chips and coconut oil in a microwave safe bowl and microwave on high for 1 minute. Stir. Microwave again for 30 seconds and stir until chips are completely melted. (Repeat if necessary, but careful not to scorch the chocolate.) In the meantime, pour sprinkles into a small bowl.
2. Once the chocolate is melted, take an ice cream cone and dip the rim into the chocolate. You may want to use a spoon to smooth a thin chocolate layer around the top of the cone. Allow any excess chocolate to drip off the cone, then dip it into the sprinkles, using a spoon to help cover the chocolate-dipped part with sprinkles.
3. Set the chocolate-dipped and sprinkled ice cream cone upright to cool. Chocolate will re-harden within a few minutes, depending on the temperature of your kitchen. If you want the chocolate to set faster, you can put the cones in the refrigerator or freezer.
Store any leftover chocolate-dipped ice cream cones with sprinkles in an airtight container, in a cool place so the chocolate does not melt. I like to keep mine in the freezer next to the ice cream. It's convenient and they will stay fresh longer there, too.
CAKE
Ingredients
1 box cake mix
1 12 oz. White Frosting of Your Choice (I used Betty Crocker Whipped Buttercream)
pink Food Coloring
Mini Marshmallows
1 Tube White Decorator Icing
Directions
Bake cake according to directions on box and allow to cool completely. In a bowl, mix frosting with pink food coloring, using 4-6 drops depending on how intense you want the color. Frost cooled cake and decorate with marshmallows and decorator icing.
ASSEMBLE YOUR EASY PRINCESS CAKE
I wanted the "turrets" to sit up a bit on the cake so I broke off the bottom of 3 cake ice cream cones and used them as stands. The fourth I used the whole cake cone and pressed into the cake so it would stay upright. Pipe the decorator icing onto the cones to finish. I did remove the cones before serving and used them for ice cream!
Thank you so much for stopping by! I'd love to hear if you try this cake!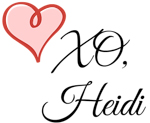 Star Wars is a trademark of Star Wars© & ™ Lucasfilm Ltd.
Disney Princess is a trademark of Disney Princess©Disney.