embroidered blouse c/o, sleeveless version || Old Navy jeans, love this similar pair || sandals c/o || ring mini bag || sunglasses
photography by Rach of RD's Obsessions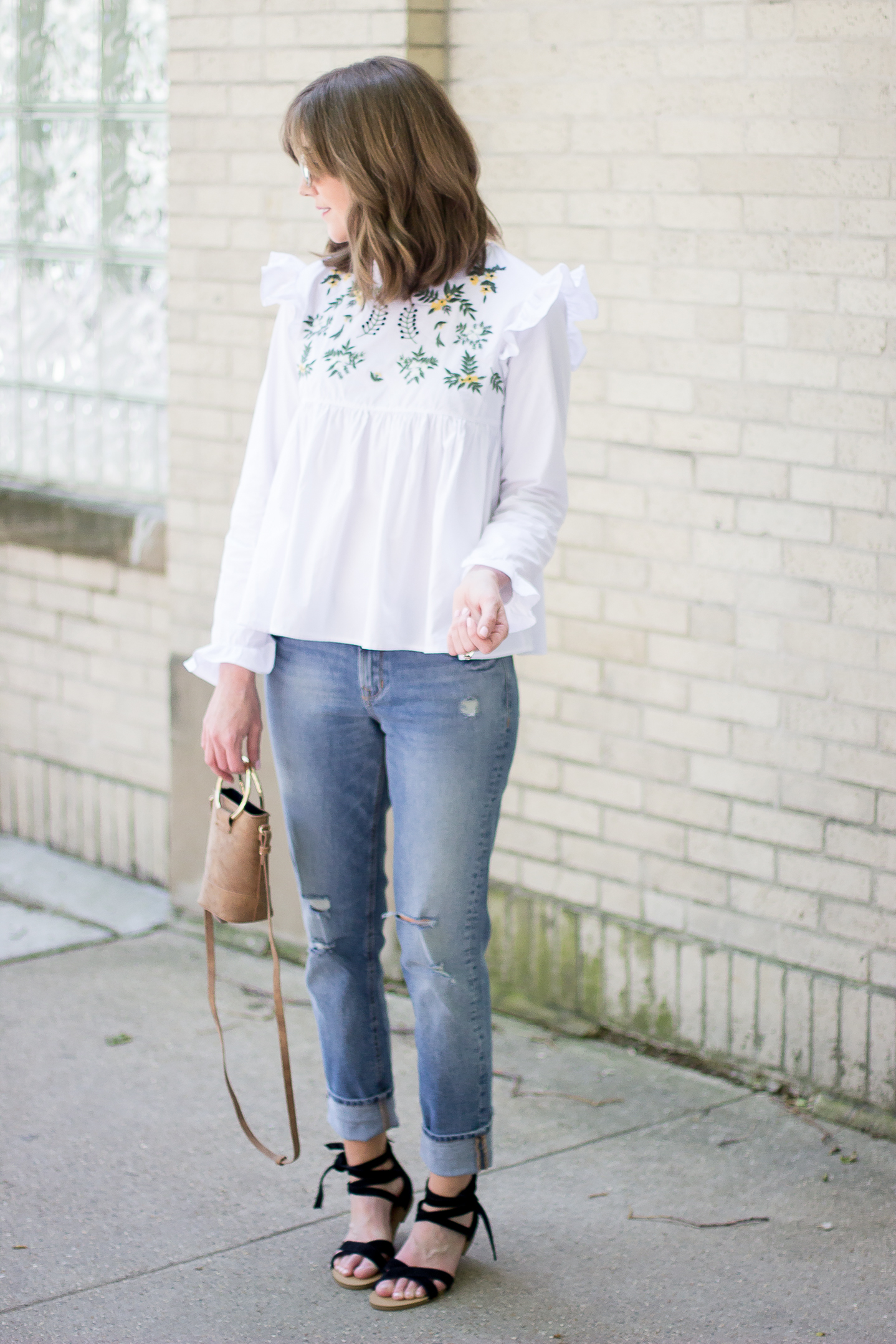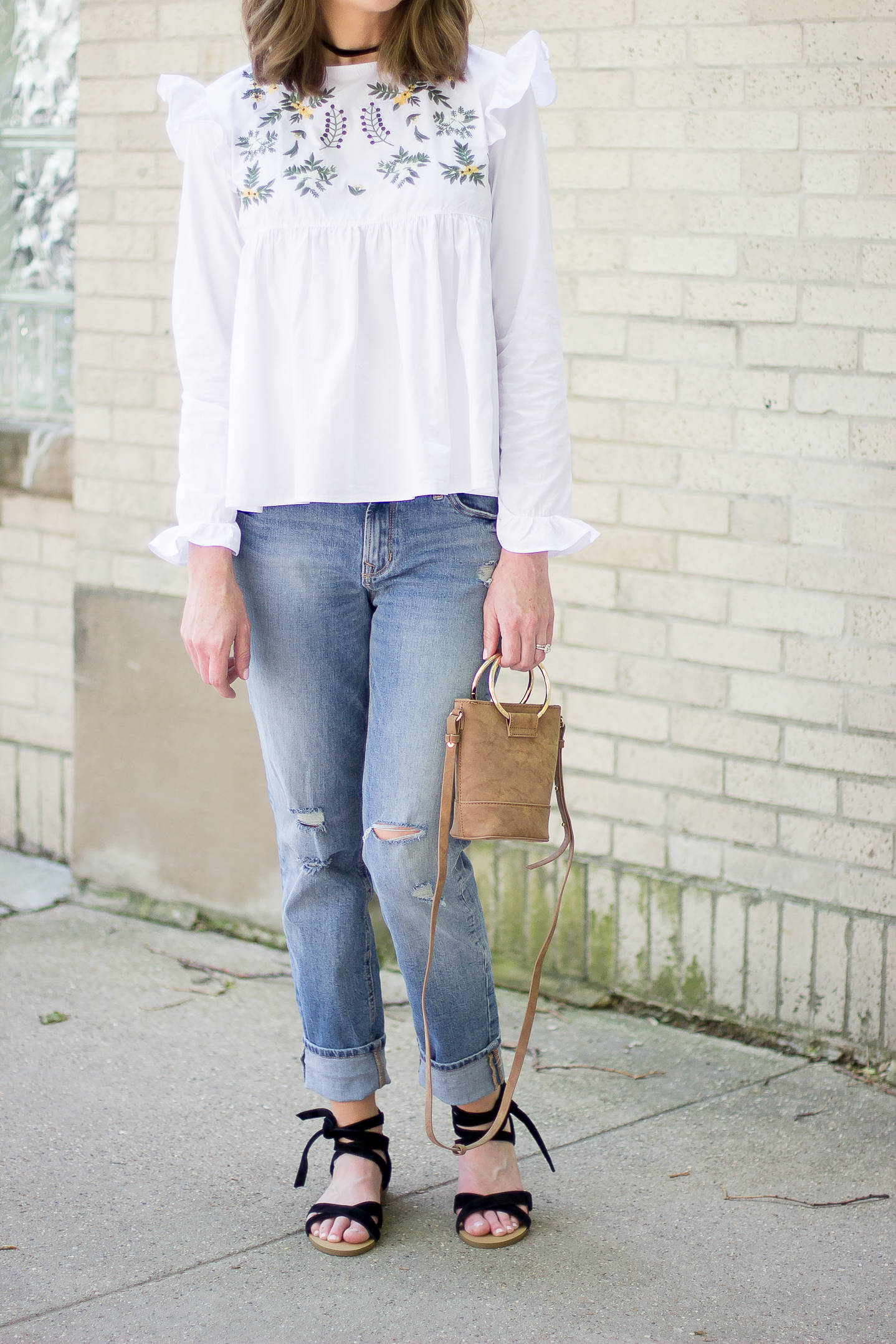 Trend to Try: The Embroidered Top
I might be officially the last person to jump on the embroidery bandwagon, but what can I say? I'm officially hooked. Initially, embroidery seemed a little too "vacation-y" for me but this sweet little summer blouse turned that notion on its head. Add in the ruffle detail and peplum hem (no one will know that you had seconds at brunch!), and you have the perfect summer top.
And speaking of vacation…
My family and I are currently on our annual family vacay out west. (And yes, you can bet this embroidered top in in my suitcase!) Its always such a joy for me to see my own kids run and play in the same place where I grew up. It was definitely something that I took for granted at the time but seeing things through fresh eyes makes me realize how lucky I was. All of a sudden they have zero interest in their iPads or video games. They just want to run free.
I honestly think it was easier to raise kids before all of the gadgetry. Yes, the distractions are nice to have when you're in the car or at a restaurant, but the distractions means that they are missing a lot. Its not just the adults that are glued to their phones, rarely living in the moment.
So I won't tell you to follow along on the fun on our Instagram stories. Because for this trip, I am putting down my phone and (mostly) putting down my laptop. I'm unplugging and enjoying time with my family as we hike and boat and roast s'mores and stay up too late looking at all the stars.
Just realized I am pretty all over the place today! Sorry about that! At any rate, I'd love to hear your thoughts on raising kids in the era of technology…I'd also love to hear your thoughts on the embroidery trend! Have you tried it? If not, I'm telling you, this embroidered top is the place to start. Dare I say…it will even take you into fall!
Thanks for stopping by and reading my rambles!