Zara sweater, also love this and this (identical!) || Target jeans, similar || similar heels || leopard clutch || sunglasses
photos courtesy of Ashley of Sed Bona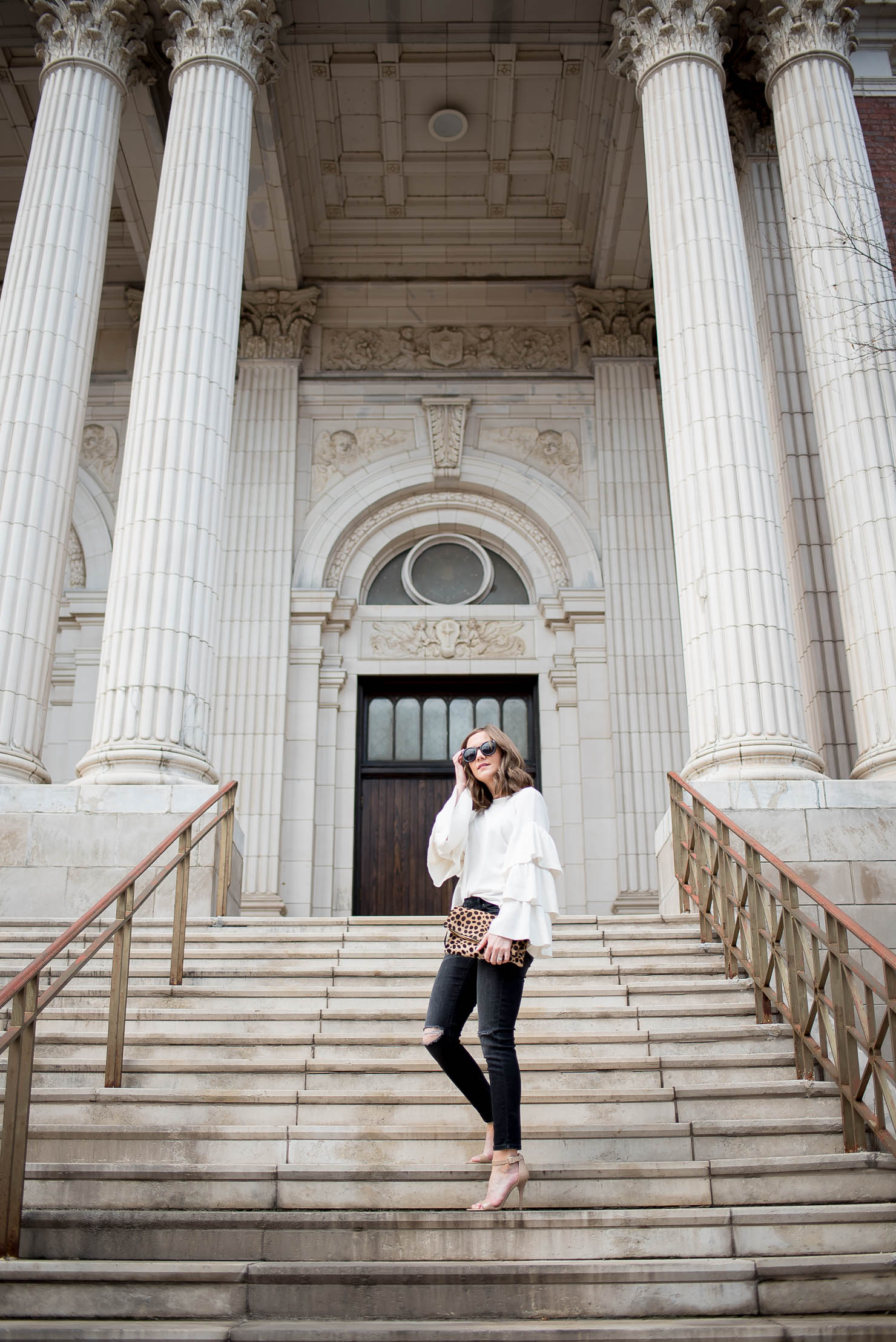 Even though summer is just around the corner, the weather here in the midwest has felt more like winter and to be honest its starting to take a toll. The gloomy, rainy and downright chilly days have left me feeling like a bit of a hermit with a chip on her shoulder. Its honestly hard to even think about shopping for summer skirts, dresses and tops, and forget about wearing any of them. (#FirstWorldProblems)
The Statement Sleeve
But with that said, I am really feeling the statement sleeve trend especially when it comes attached to the softest spring sweater. I had been on the hunt for something similar to this for a while, so when I spotted this spring sweater at Zara I didn't even hesitate. Its dramatic ruffle sleeve is definitely not subtle, but when your style leans more minimalist like mine, a dramatic detail can completely take an outfit to the next level.
The trick to wearing this style of top is to keep the rest of the look simple and streamlined. A classic silhouette will let your statement top be the star of the show.
And since statement tops clearly aren't going anywhere, here are a few more that I love!
More Dramatic Ruffle Sleeve Tops I Love:

Have you hopped on the statement top bandwagon yet?