ruffled blouse || distressed jeans || bag || similar pumps || sunglasses
photos by Anna of A Lily Love Affair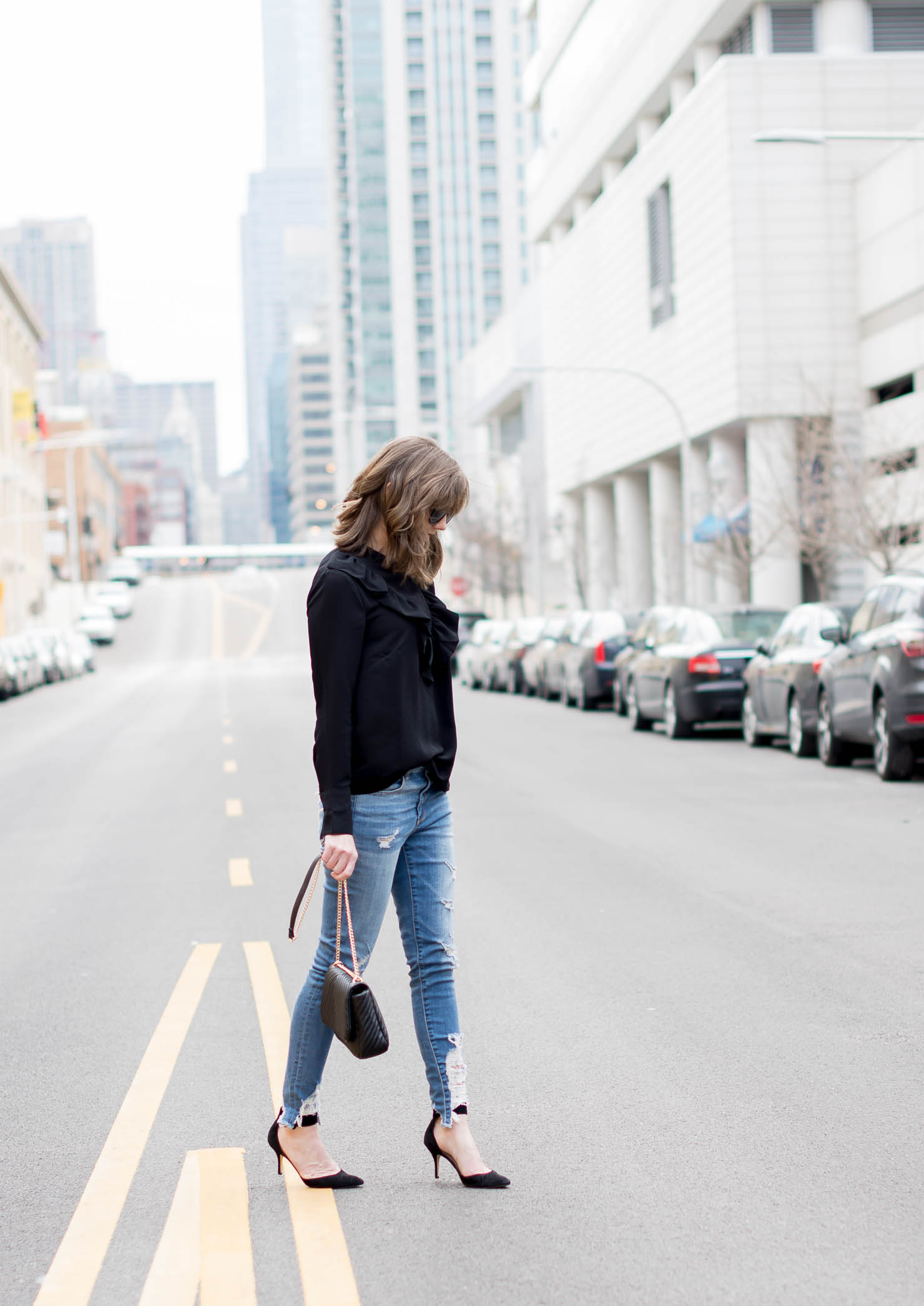 Are we sick of ruffles yet? Particularly ruffled blouses? I certainly hope not because the ruffles in my wardrobe only seem to multiply. Lately, tops and blouses, dresses and skirts, even basic tees all seem to be adorned with a feminine flounce. From structured to softly draped the ruffle movement has moved from passing trend (i.e. fringe) to closet staple.
The Dressy Casual Juxtaposition
In the case of this blouse, it immediately dresses up my distressed jeans. This is an outfit formula that I rely on time and again: edgy jeans, feminine blouse, heels and a lady-like bag. Its a formula that's just as appropriate for date night as it is brunch.
And I apologize in advance if you're getting tired of these jeans, because I think I might wear them every day. Its a bit of a situation. I wore this outfit out to a dinner event a couple of weeks ago and was asked several times where I had found my top. H&M! I love finding great pieces at retailers that are budget-friendly but look anything but.
More Ruffled Blouses I Love (most under $50)

Keeping it short and sweet today! The couch, a glass of wine and time with the hubby are calling!
Thank you so much for stopping by!