sweater dress with tie cuffs (restocked in all sizes!) || similar leather jacket here and here || star sneakers || Rebecca Minkoff 'Love' bag, love this mini version || aviators
photography by Ashley of Sed Bona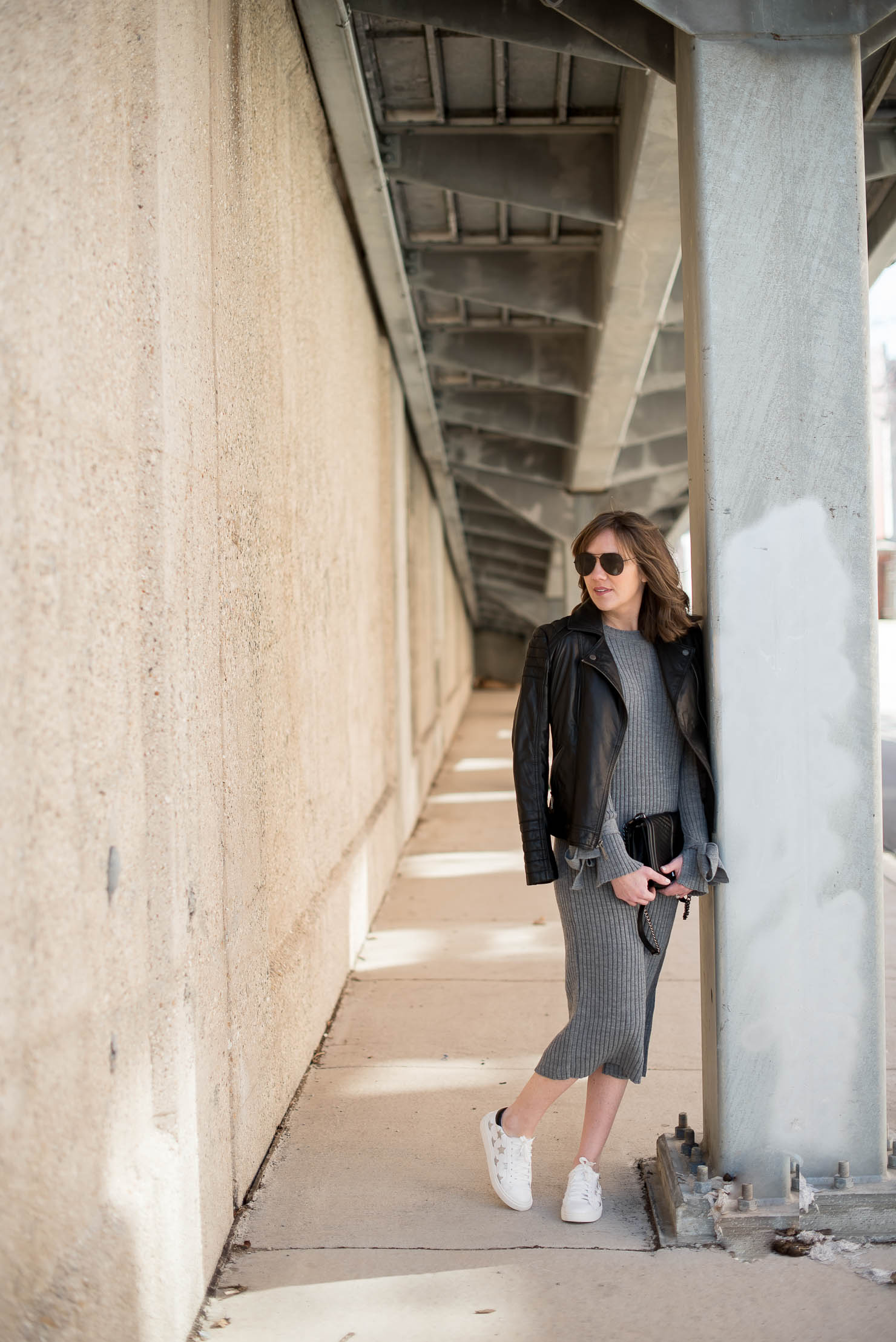 The Perfect Sweater Dress for Spring
When I think of sweater dresses I normally think of the colder months. But a sweater dress can also be a great piece to pull out as spring approaches. This closet staple can also pull double duty transitioning seamlessly from day to night. A cozy sweater dress can truly be one of the most versatile items in your wardrobe.
Keeping it Simple
When I styled this outfit, I wanted to keep it pretty simple and wearable. This is such an easy weekend look to throw on for errands or to go out to lunch. Swap the star embellished sneakers for heels and your ready for the office or even a date night or work event.
And guys, you have to excuse my super pale legs! I didn't quite realize how in need of color I was! And since Chicago got hit with a fair amount of snow over the past couple of days summer is feeling pretty far away. Time to break out the sunless tanner! (And if you want to follow along on our fun in the snow, just check out our Instagram stories!)
In the meantime, the sweater dress is sure keep you cozy during these weird days when the weather can't quite make up its mind. Shop more of my favorites below:)

As always, thanks so much for stopping by!