Genuine People sweater (More amazing oversized sweaters below!) || Old Navy Original Straight jeans (DIY step hem tutorial here), also love these || Steve Madden pumps || Clare V. clutch || sunglasses (under $10!)
photos by Anna of A Lily Love Affair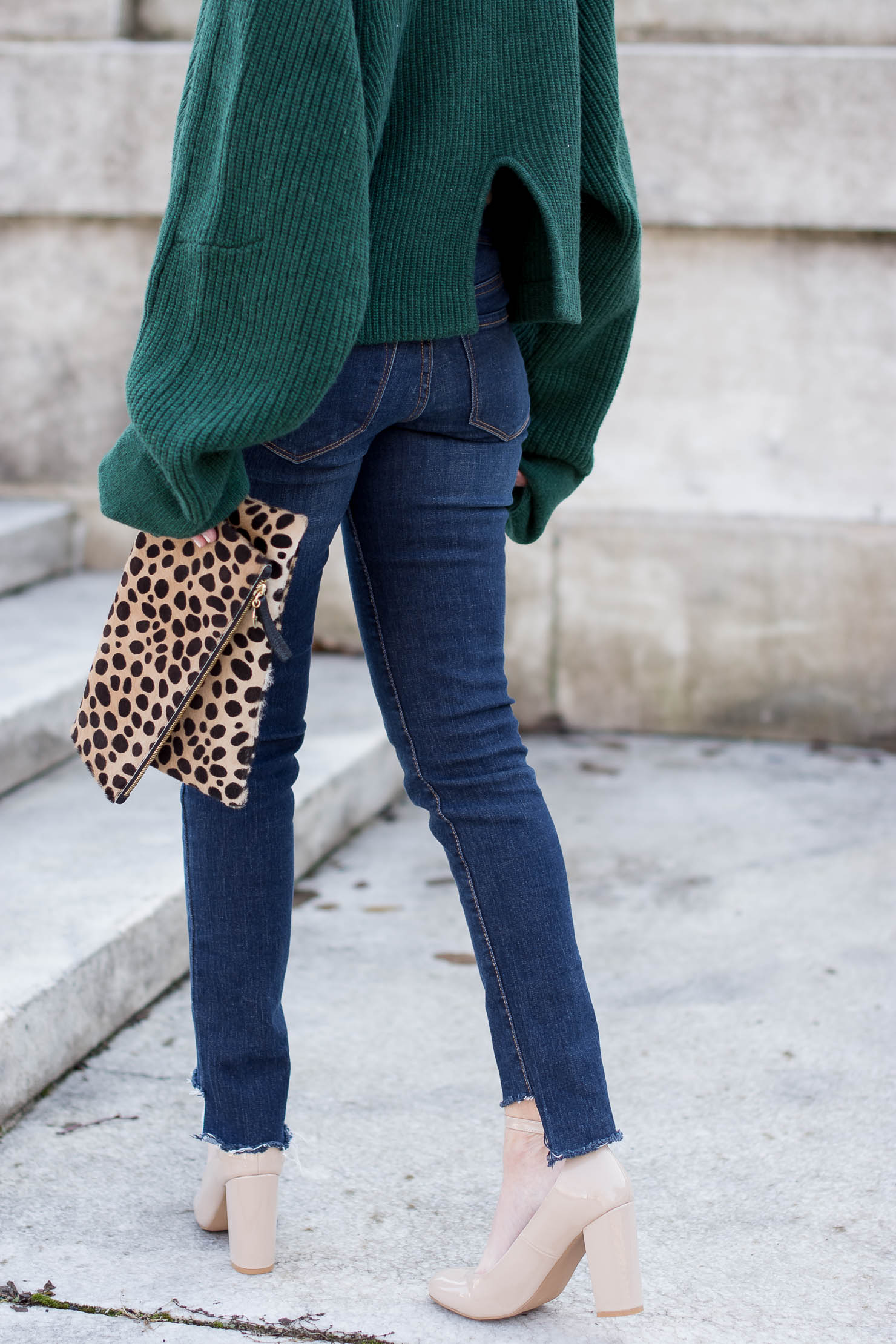 Hi guys! I took yesterday off, because, well, #SMUNDAY! It was a nice break but I'm back today with a new outfit post and an amazing giveaway (see below)!! Did you guys watch the game? We tuned in and I stayed pretty engrossed throughout! I loved the commercials and thought Lady Gaga totally killed it too. Girl can sing.
Now, on to the outfit…
Oversized Sweaters
I have a mild obsession with oversized sweaters. Over the years, I have accumulated quite a collection and the only real downside is storing them! I had my eye on this one for months and finally pulled the trigger when it went on sale before the holidays. When shopping for oversized sweaters I like to keep a few things in mind so that I don't get swallowed up:)
keep it cropped: the cropped silhouette keeps the look balanced
keep it simple: since the oversized sweater is such a statement piece, I like to keep the rest of the look simple with skinny jeans and classic heels
consider your budget: For some reason oversized sweaters always seem to come at a steep price point, sometimes its due to the quality of the knit, sometimes due simply to the popularity of the style. Another option? Shop the men's department, or size up to a large or even an XL in the women's styles you love.
I've linked some of my favorite oversized sweaters at all price points. Happy shopping!