sweater, also in grey || faux leather leggings, under $15 || Forever 21 jacket, similar here, here and here || Forever 21 bag, similar here (in 8 colors) and here || Matisse 'Nugent' booties, also here and here
photography by Ashley of Sed Bona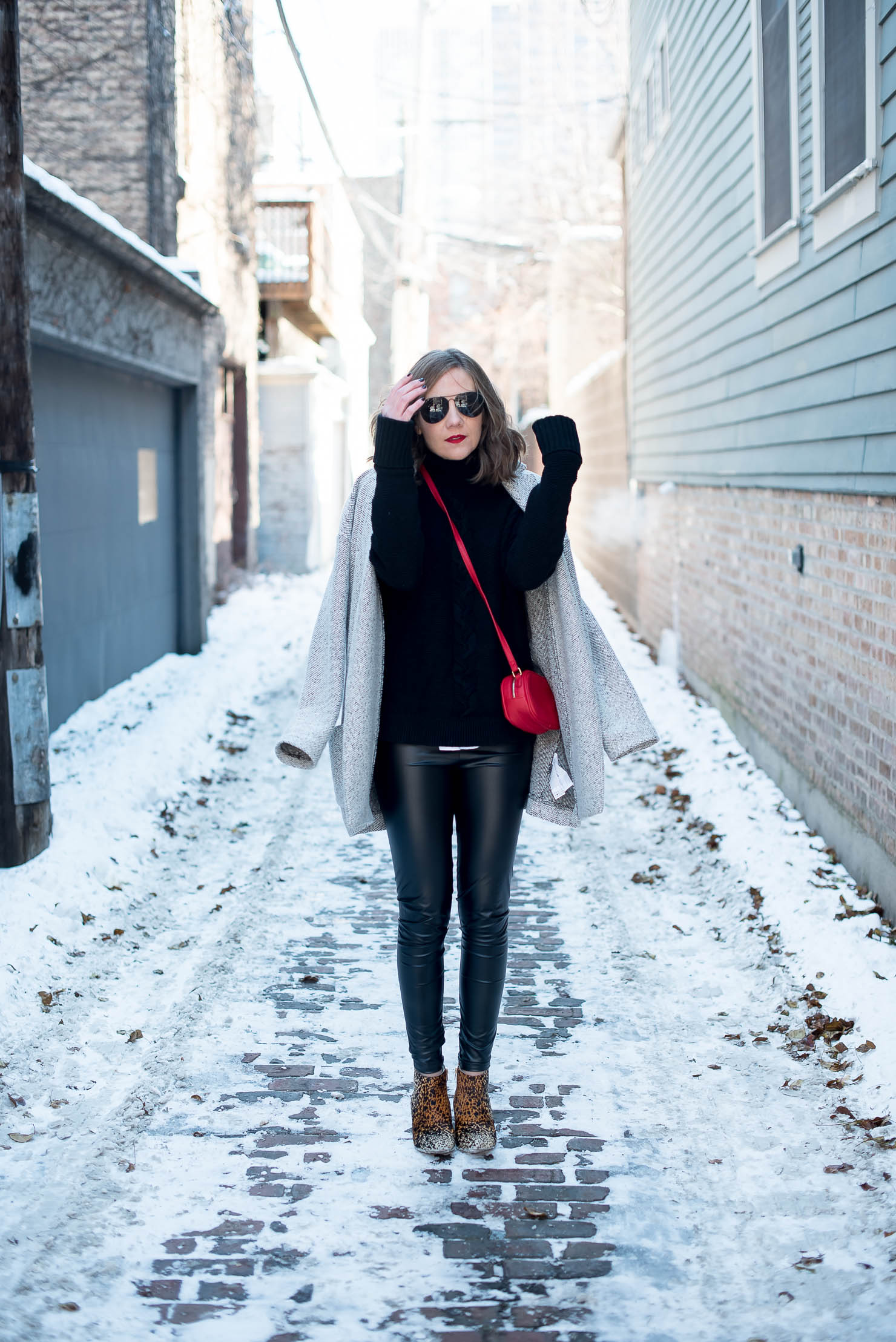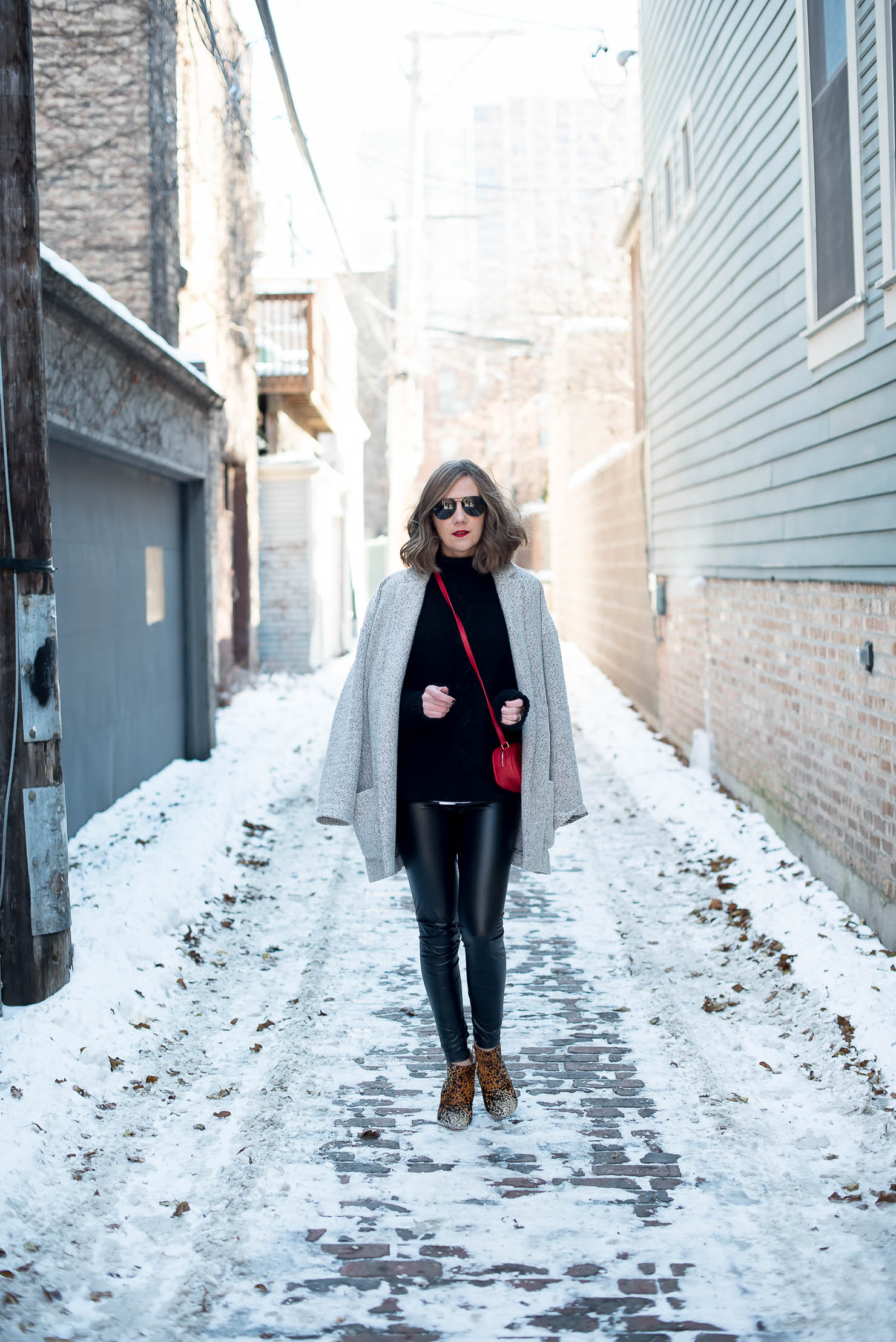 Happy New Year to you! Is everyone back to the grind today? If I'm being honest, I'm struggling a little bit getting back to it. We had such a nice, relaxing week celebrating Christmas, the hubby's birthday and New Year's that I'm kind of having a celebration hangover over here. But its nothing a little shop talk won't fix! And speaking of…how amazing are these faux leather leggings?! I honestly questioned this trend for some time, wondering how I would pull it off. But these things are truly miraculous.
The Leather Legging: Trend Turned Closet Staple
No other pant instantly elevates an outfit like the leather legging. Slimming, and with just the right amount of edge, the leather legging can even go day to night if done tastefully. These have truly become my go-to for nights out, events and even running around during the week. I love how they pair with a cozy sweater and overcoat and fun accessories like these leopard booties and a red crossbody.
A leather or faux leather legging seriously sucks everything in too, so they are perfect for post-holiday. Because if you're anything like me, you may have indulged just a little too much:) And a good cold weather tip is to just layer over tights.
How about goals and resolutions for the new year? I'm not really a bit New Year Resolution kind of person but I am setting some goals, both personally and professionally. The biggest? Life's lesson from 2016 was life is short and tomorrow isn't promised so my biggest goal for 2017 is to enjoy life. See my friends. Make sure that those I love know it. Be present with my kids and husband. And to have fun:)
Cheers to 2017! What are your goals for the year?