Happy Friday guys! If you know me personally you know that more often than not, you'll find me with a La Croix in hand. I stopped drinking soda years ago and found that I didn't miss the sugar, but I definitely missed the carbonation. That's when I discovered La Croix. And with tons of flavors and no sugar, artificial sweetener or sodium I can enjoy without the guilt of soda!
I tend to plow though my 8 packs pretty quickly, so when I heard that they were launching a holiday variety pack, I was more than a little thrilled. This year's pack contains 3 of my favorites: cran-rasberry, berry and tangerine. Other flavors that I love include lime, coconut and grapefruit. (Perhaps options for next year, LaCroix?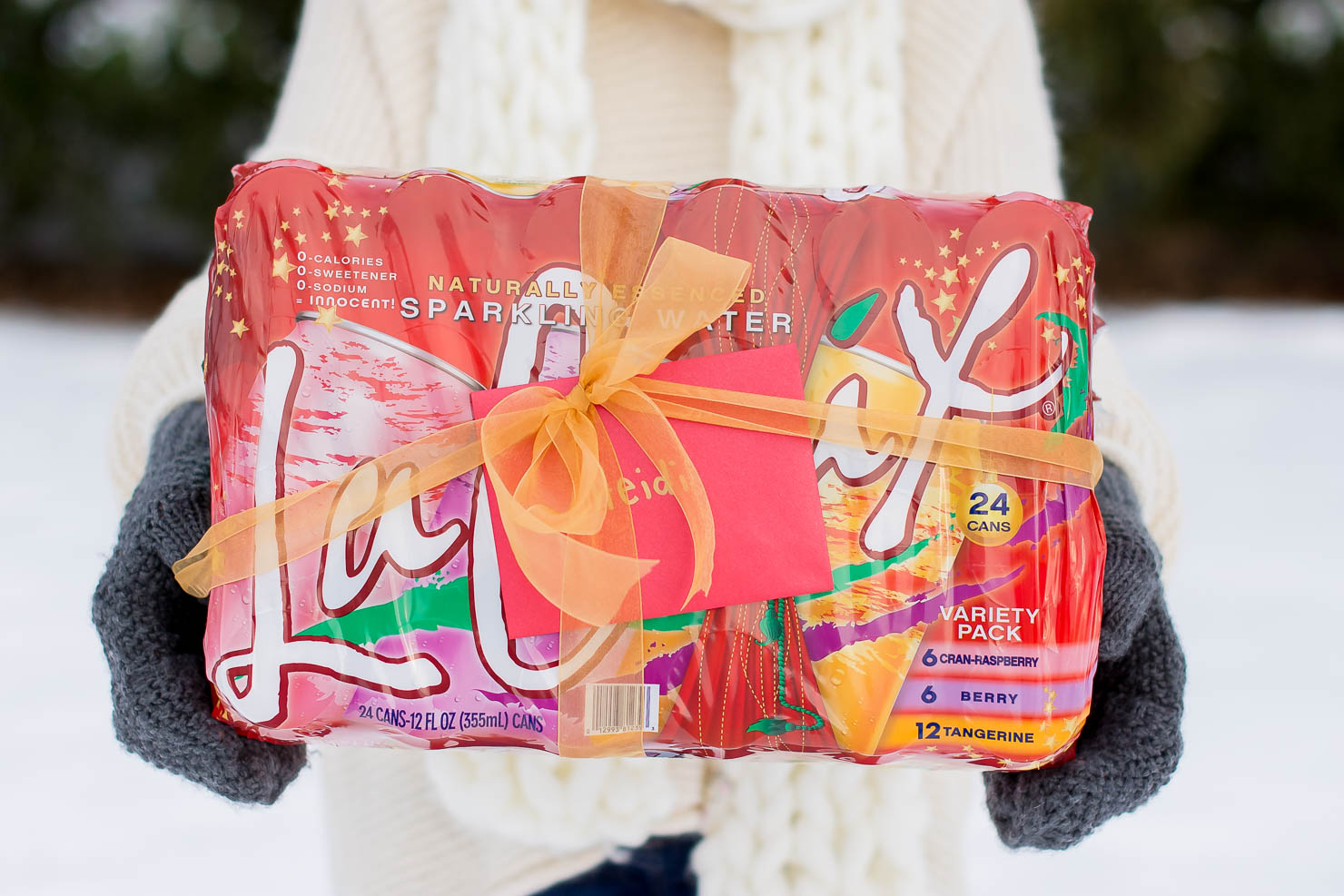 You can find LaCroix's multipack at your local Mariano's. I'll be stockpiling these for home but also think that they would make amazing hostess gifts as well. And La Croix also makes a pretty awesome mixer. Just sayin…
So this year I'll be fa la la la La Croix – ing my way through the holidays! Won't you join me?
La Croix is an awesome gift option this holiday season. I've also put together a little under $15 gift guide chalk full of affordable and adorable options for stocking stuffers, friends, neighbors and co-workers!
Under $15 Gift Guide

Whose done with their shopping?!?