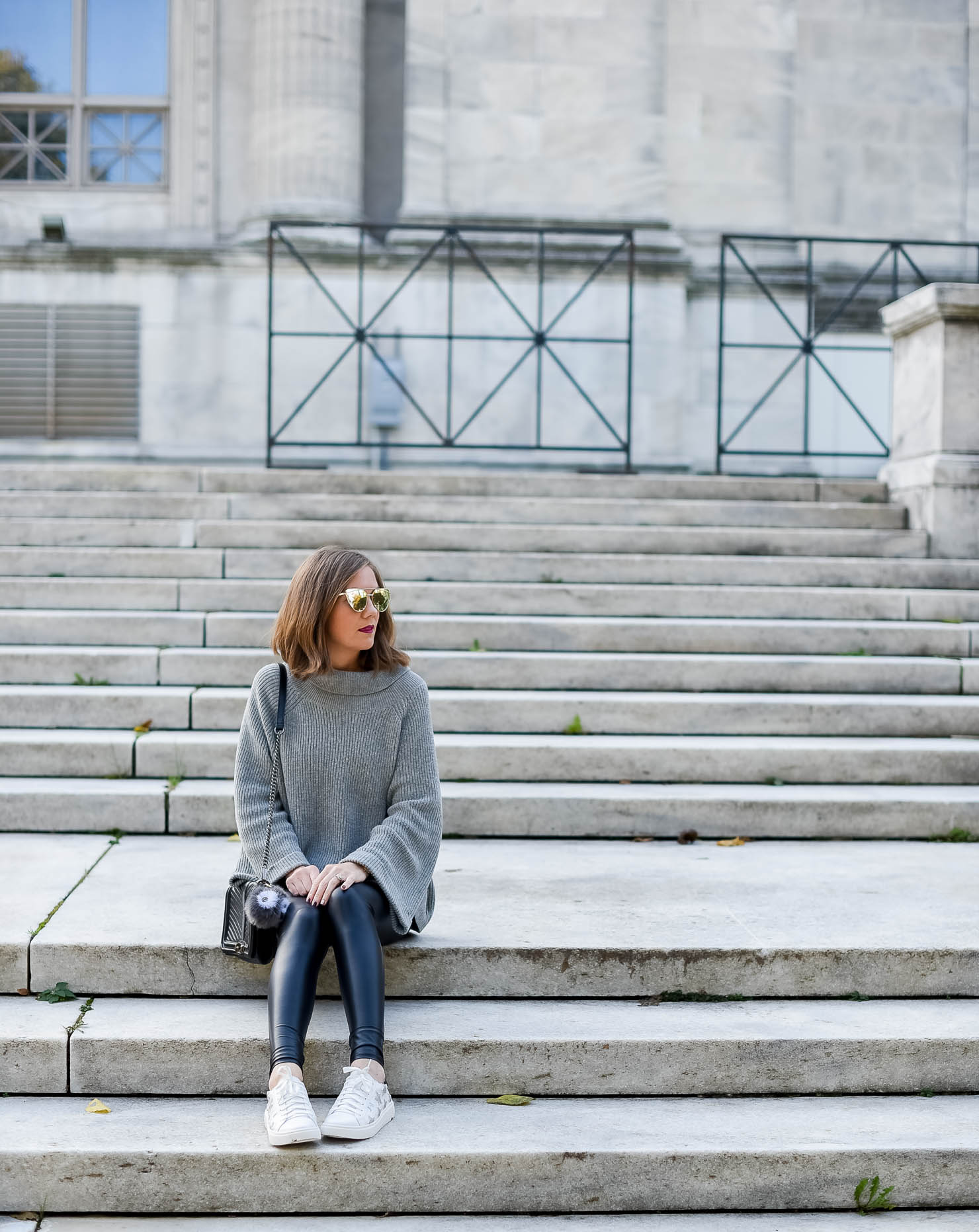 Halogen sweater, similar (1/2/3) || faux leather leggings, under $30! || star sneakers, only $35! || Rebecca Minkoff 'Love' bag, also love this mini version || bag charm || mirrored aviators, $13 and come in 16 colors
photography by Ashley of Sed Bona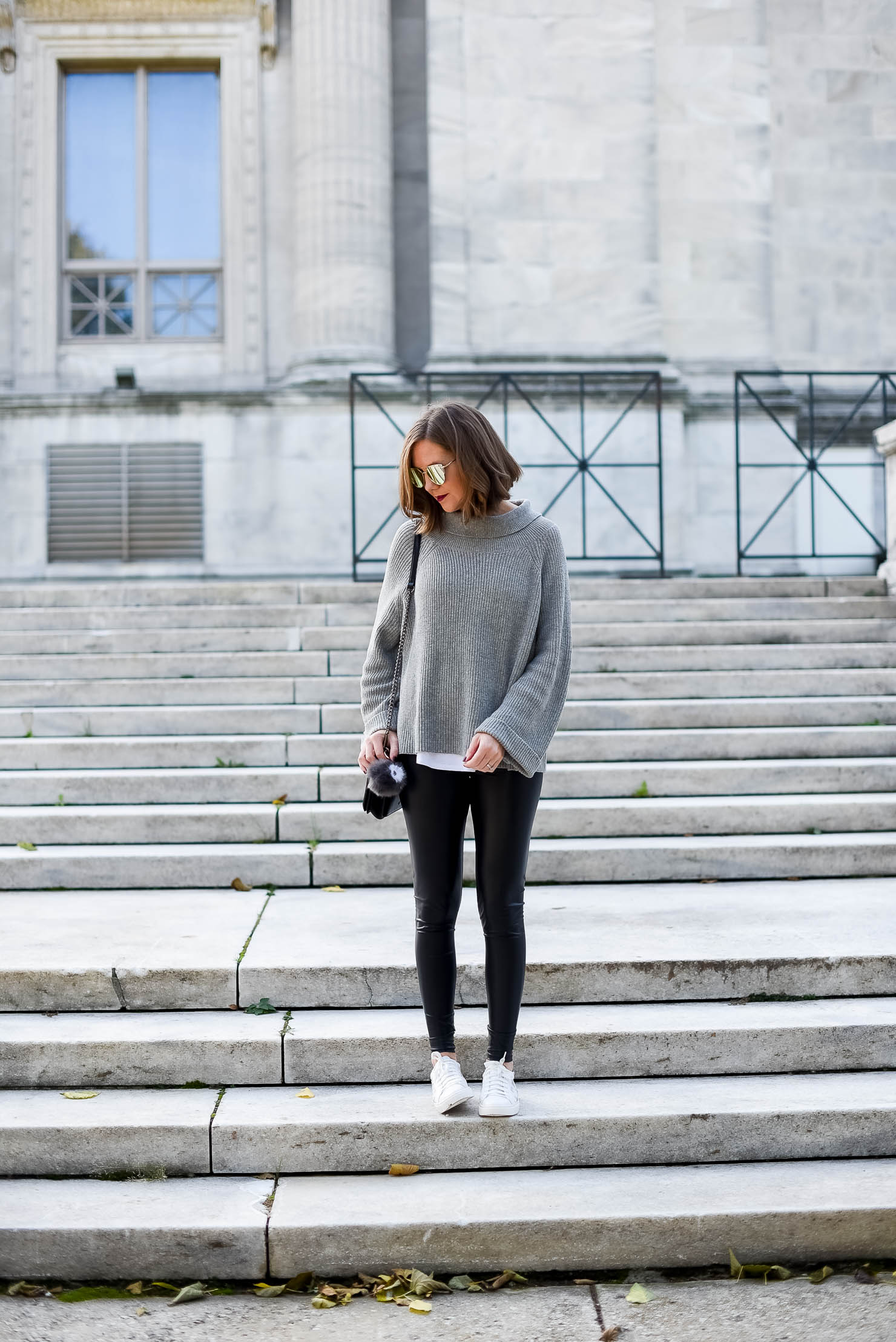 That "Cool Girl" Vibe
I love dressing up for the holidays as much as the next gal, but sometimes a girl wants to be comfy and still look chic. That's what I love about leather or faux leather leggings…they are my absolute go-to when I want to be cozy but still ready for whatever the day might bring. They just have that effortless "not trying too hard but still totally have my shit together" vibe about them. And mine are under $30🙂
Stars and Critters
And can we talk about these sneakers for a minute? Sneakers are another street style must-have and these take them to a whole new level with an of the moment star appliqué. Mine are a dead ringer for the Saint Laurent's, at a teeny tiny fraction of the price ($34.99 to be exact). Stars and star prints seem to be everywhere lately and its a trend I'm totally on board with. I'm sharing more of my favorite pieces featuring stars down below, so be sure to check them out!


Another fun accessory trend that we're all about lately is the bag charm. The fur pom pom has evolved to include critters, multicolor and charms and it seems that the more elaborate the better!
I've spoken countless times of how the devil is always in the details. When your style is as basic and minimalist as mine, its even more fun to really play with shoes and accessories and such a great way to experiment with trends.