Slate & Willow Petal Pusher gown c/o Rent The Runway || Forever 21 pink sunglasses || nude sandals
photography by Ashley of Sed Bona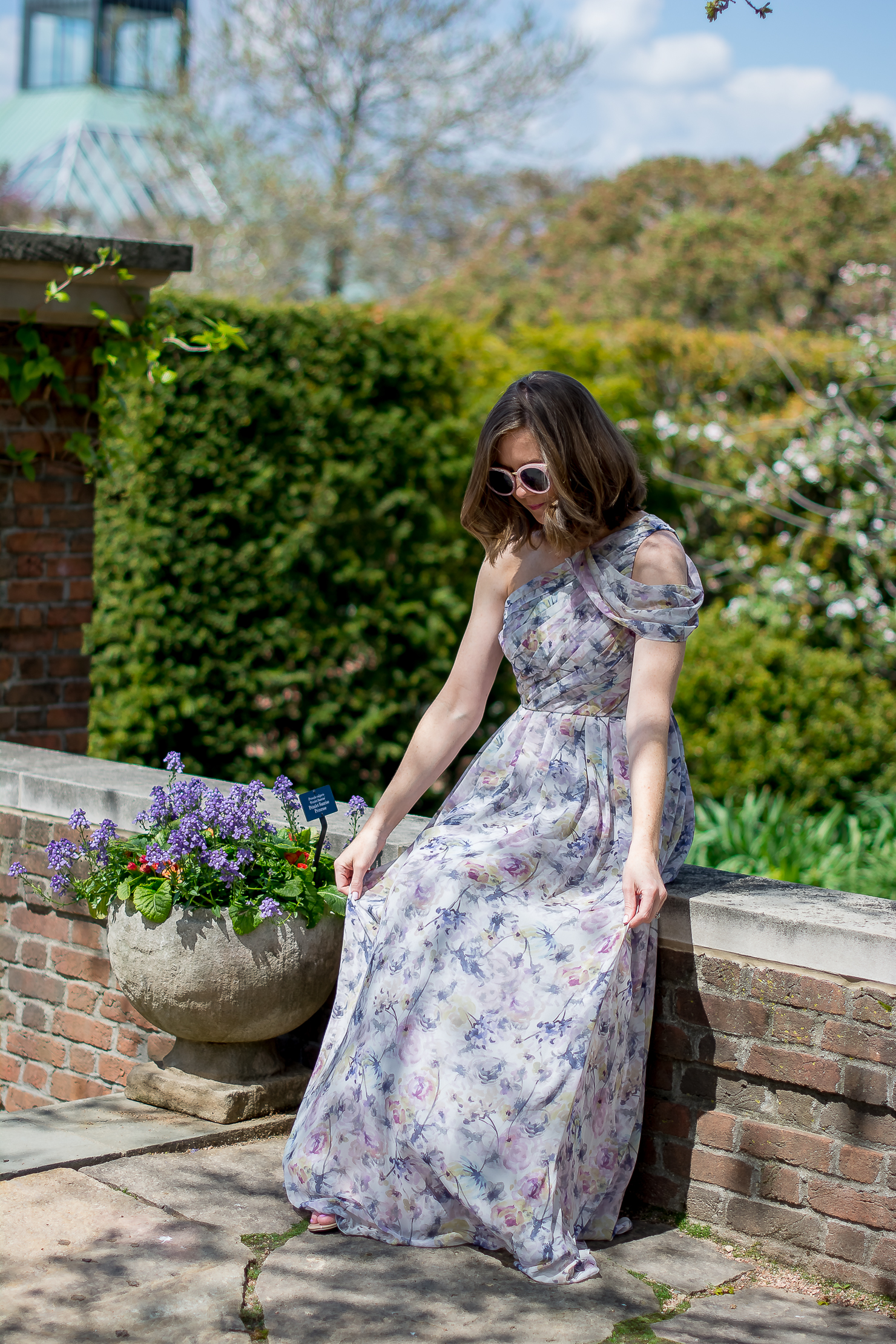 Wondering how to be the best dressed guest at any weddings you may be attending this summer? Read on to find out how!
Today, I'm so excited to be kicking off a summer wedding guest series with Rent The Runway! For the next few weeks, I'll be featuring ideas for what to wear to any weddings you may be attending this spring and summer. This has been such a fun series to work on, mainly because Rent The Runway has so many gorgeous dresses! Just choosing the gowns I wanted to style was a challenge!
If you're not familiar Rent The Runway its a bit like "the Netflix of dresses". If you're anything like me, attending a special occasion always inspires the urge to wear something new and who doesn't want to be the best dressed guest at any event you might be attending? Rent The Runway allows you to do just that.
By bringing a male concept to feminine fashion, Rent The Runway enables a woman to have her Cinderella moment for pennies on the dollar. And along with the dress, you can rent a handbag and jewelry. The concepts allows you to put together an head to toe designer look for less than you would spend on a budget-friendly dress that you might only wear once! Brilliant.
Today's dress is a gorgeous full length floral chiffon gown by Slate & Willow. I actually ordered the "long" length, which you are able to do with many of the full length gowns at Rent The Runway. I can see wearing this dress to a garden wedding or afternoon affair. Its drape is so flattering and I was so smitten with the subtle floral pattern.
My minimalist nature came out when adding accessories and I complemented this show stopping dress with a silver statement ring by Kenneth Jay Lane, simple nude sandals and my favorite pink sunglasses.
Do you have any questions about what to wear to a spring or summer wedding? Leave 'em in the comments or email me at [email protected]!