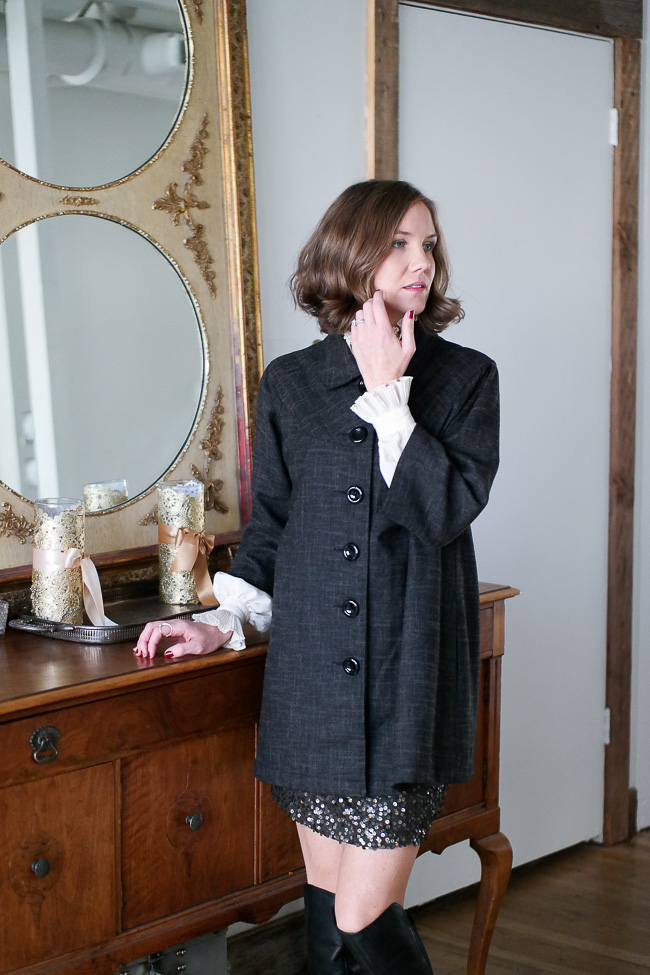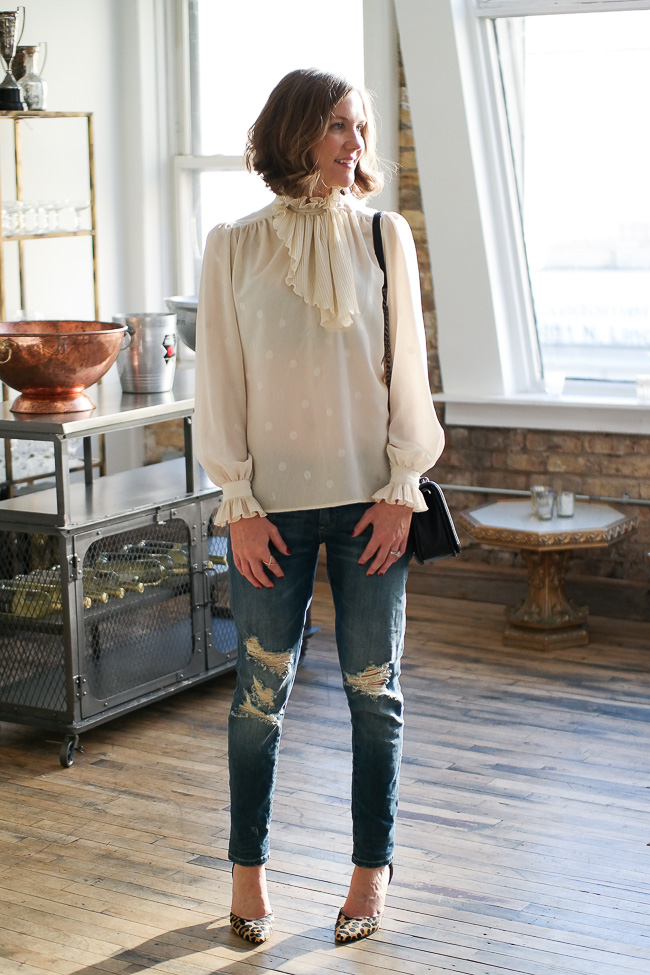 Late last year, I began experimenting with vintage fashion and accessories and mixing these unique pieces with more modern staples, like a sequin mini or distressed denim. In my experience, these vintage finds are almost always a conversation starter and the results can vary from timeless to statement making depending on your personal style.
I love how versatile this high-neck blouse can be and I was able to find a very similar option for under $25! I've also had tons of luck shopping at LeThrift in Chicago and highly recommend them for their incredible selection of vintage and designer clothing.
Thanks for the photos Katie!
And thanks so much for stopping by!
Xo,